Wednesday Afterschool Special: Roger That
Cubs and Red Sox rule All-Star Lineups
When the MLB All-Star Game starters were announced last night, the Chicago Cubs became the first team in 40 years to have five position players selected. They also became just the second team ever to have their entire infield picked to start, a group that includes 1B Anthony Rizzo, 2B Ben Zobrist, 3B Kris Bryant, and SS Addison Russell. The fifth Cubs starter is OF Dexter Fowler.
Chicago's presence in the ASG lineup is no surprise — the team holds the best win percentage in the league right now (.627). Boston's AL-leading four starters were less commonsense because the Sox aren't even in the top two of the AL East. The names rectify the decision a bit, though: SS Xander Bogaerts, OF Mookie Betts, OF Jackie Bradley Jr., and DH David Ortiz. Here's a look at the full starting lineups:
And here's a live look at Big Papi and the Red Sox:
Federer comes back to make Wimbledon semis
After losing the first two sets to Marin Cilic in the Wimbledon quarterfinals today, Roger Federer won three straight sets to recover and reach the semifinals for the 11th time. It was his 307th Major match win, giving him the most among any tennis player ever. But he'll have to face Milos Raonic in the semis after Raonic did this earlier:
Roger Federer's Grand Slams
Roger Federer's Grand Slam Titles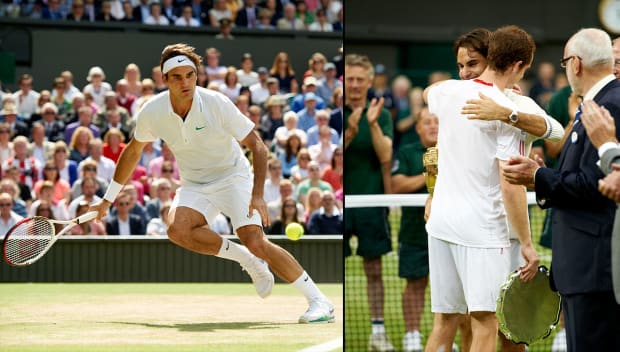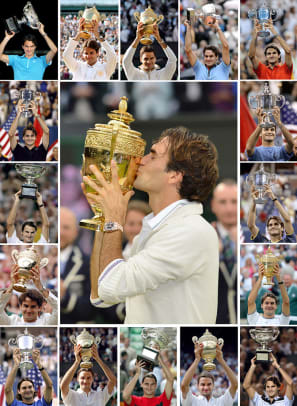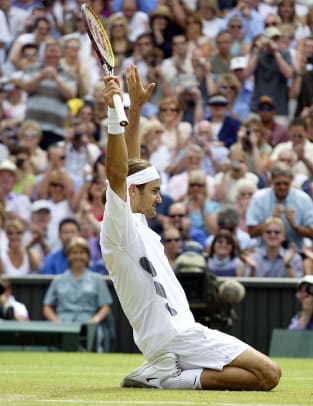 Durant still causing waves
It's been two days since Kevin Durant made his decision to join the Golden State Warriors, but the fun hasn't stopped quite yet. Here's some of our favorite commentary on the move:
David West joined the Warriors too, prompting jokes about his thirst for a ring:
And now there's this...
Teacher of the year
Today's Peanuts

Photo: Nancy Stone/Chicago Tribune/TNS via Getty Images