Tuesday Afterschool Special: Finger Wag
Lilly King's golden finger wag
U.S. Swimmer Lilly King set an Olympic record in the 100m breaststroke last night, finishing with a time of 1:04.93 and defeating her Russian rival Yuila Efimova. King's performance was certainly dominant. But she will be remembered better for her finger wag the night before, which was directed at Efimova. Here's the finger wag, and the ensuing reaction online:
USA ups medal count to 19
Team USA brought home plenty more medals on Monday, mostly thanks to events taking place in the pool. In addition to King's gold in the women's 100-meter backstroke, Ryan Murphy earned gold in the men's version of the event.
In non-finals play, USA Basketball crushed Venezuela, 113–69, thanks to Paul George's 20-point performance, and Serena Williams advanced to round three of singles tennis. Here's a quick summary of how Team USA is performing across the board in these Games:
Best Photos from Day 3
Best Photos from the 2016 Rio Olympics | Aug. 8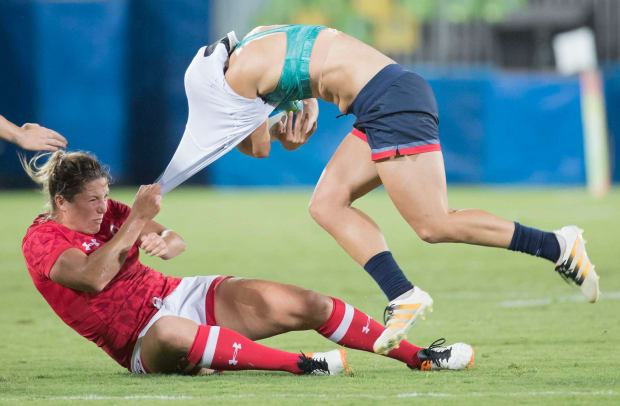 Phelps goes full Emperor
Tebow wants to try baseball
And here's how just about everyone feels about it:
Today's Peanuts
(Photo credit: Clive Rose/Getty Images)