Thursday Afterschool Special: Winners' Spoils
Leading off this afternoon's roundup: Swimming superstar Katie Ledecky threw out the first pitch in Washington last night — and used baseball superstar Bryce Harper as a medal rack.
Riley Curry's playhouse
I hesitated to include this video, because I don't want you kids to get any ideas and start bugging your parents nonstop. Riley Curry, daughter of Stephen Curry, just got a new playhouse as part of the TLC show Playhouse Masters. Life as an NBA MVP's kid is good:
Riley Curry and her fellow sports podium babies
Riley Curry and Other Podium Kids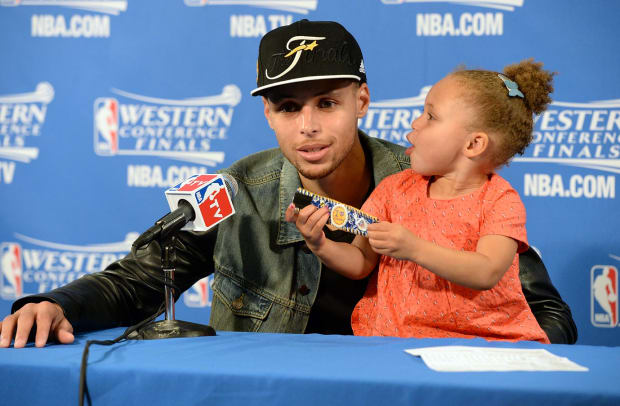 Can Yu believe it?
Hold my medals, Bryce
The LeBron corn maze
Bottom-five swing ever
Today's Peanuts
(Photo credit: Greg Fiume/Getty Images)