Friday Afterschool Special: Mr. Hockey
Saluting Mr. Hockey
Gordie Howe, one of the best hockey players ever and namesake of the "Gordie Howe hat trick" (a goal, an assist, and a fight), died today at the age of 88. Howe was a 23-time All-Star and six-time league MVP during his legendary 33-year career. He held the NHL record for goals with 801 until it was broken by Wayne Gretzky, himself a huge fan of Mr. Hockey. Howe played from his teenage years into his 50s, amazingly scoring 41 points at age 51 playing on the Hartford Whalers with two of his sons.
Rare SI photos of Gordie Howe
Rare SI Photos of Gordie Howe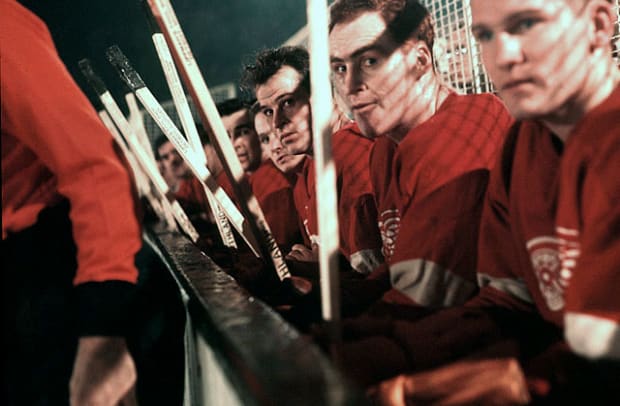 Sharks still biting
The San Jose Sharks kept their fins above water Thursday night, avoiding elimination with a 4–2 win over the Pittsburgh Penguins in Game 5 of the Stanley Cup finals. Sharks goalie Martin Jones did his best impression of a brick wall, thwarting the Penguins' aggressive, continual attack and finishing with a franchise playoff record 44 saves. Here are some of his best saves from last night:
Watch out for the Meat Fleet
Did Steve Kerr finally destroy the crying Jordan?
iGlove
Today's Peanuts
(Photo credit: Denis Brodeur/NHLI/Getty Images)