Friday Afterschool Special: Bolt
The greatest
Usain Bolt won the men's 200m final last night — his second of three possible golds — and proclaimed himself the greatest, in a league with Muhammad Ali and Pele. And who can argue? Bolt won with a time of 19.78, while Canada's Andre De Grasse took silver and France's Christophe Lemaitre grabbed bronze. He'll race for the 4x100m gold tonight at 9:35 p.m. ET. In the meantime, check out this very excited fan:
An inside look at Bolt's run
Viewfinder: Usain Bolt's Stunning 100-Meter Final. An Inside Look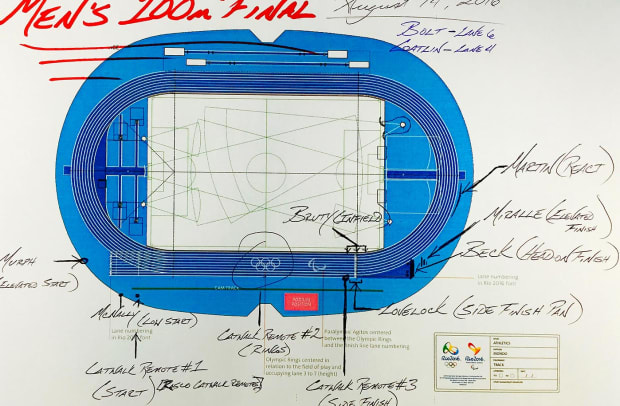 Best Olympic celebration ever?
Racing against no one
After being disqualified for dropping the baton in a heat, the U.S. women's 4x100 relay team successfully protested the decision. (A Brazilian runner made contact with Allyson Felix during the handoff, which caused the drop.) Since they already missed the semi-finals, however, they had to run one of their own — with no one else on the track. To qualify for the finals they beat China's eighth-place finish:
This year's Games' breakout star
The most popular new face at this year's games may not have been an athlete at all but Michael Phelps's baby boy, Boomer. See you in the pool in 2036!
No need to pants your buddy
Today's Peanuts
(Photo credit: Salih Zeki Fazlioglu/Anadolu Agency/Getty Images)