Tuesday Afterschool Special: Attack of the Birds
Ovechkin hides, scores
En route to a 6–1 drubbing of the Philadelphia Flyers, Washington Capitals captain Alex Ovechkin scored this crafty goal, in which he emerged from behind a linesman to streak into the offensive zone. It was not unlike when Lakers guard Marcelo Huertas hid behind Heat coach Erik Spoelstra last month.
The best sports photos from yesterday
The Day In Sports (April 18)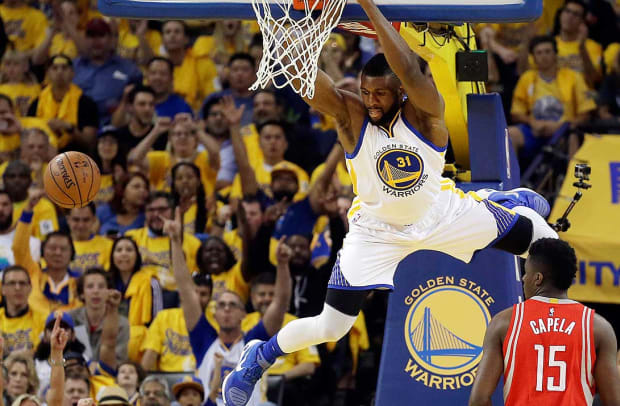 Stars don't show
Bad news for the Rockets — and the rest of the league: The Warriors took Game 2 of their first-round series without the best player in the world, Stephen Curry. (The point guard is nursing an ankle injury.) It wasn't even particularly close, as the Dubs won by nine, 115–106. In less literal examples of stars not showing up, Kevin Durant and Russell Westbrook shot a combined 3–17 from three, as the Thunder lost to the Mavs, 85–84.
Seagulls take over AT&T Park
Don't mess with the handshake
Throw of the day
This is really a lesson in proper sliding technique. If Bruce's lead foot had hit the bag, he'd have been safe.
Today's Peanuts
(Photo credit: Ezra Shaw/Getty Images)