Charity Gala Honors Yankees' Sabathia
At the end of his final MLB season, Yankees pitcher CC Sabathia was honored at the LegaCCy Gala.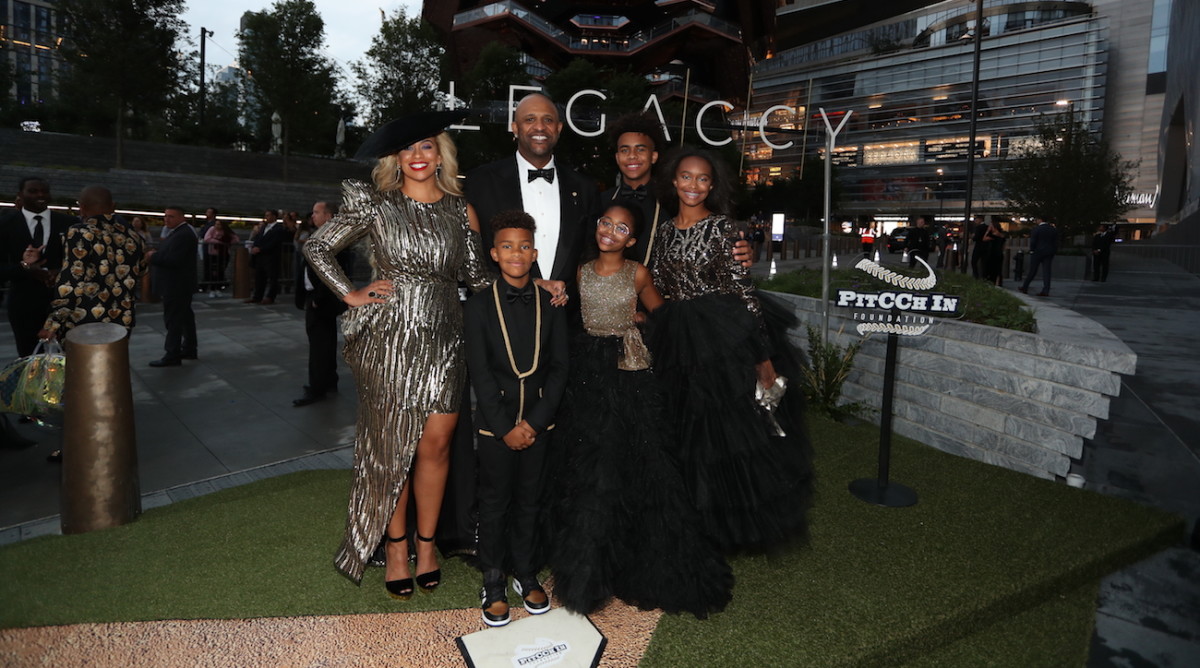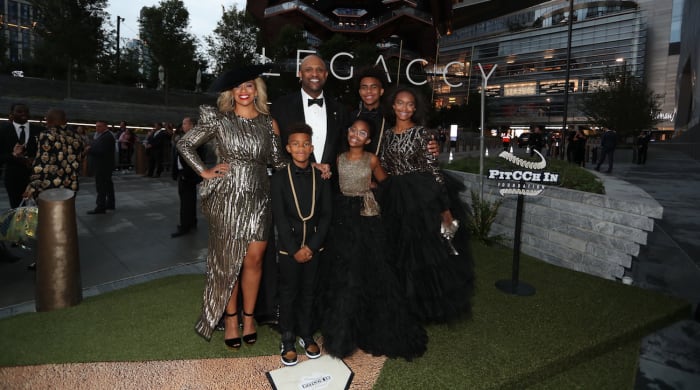 Champion. Legendary. Hard-working. Kind. Loud. These are all words that teammates and friends used to describe Yankees pitcher CC Sabathia at his LegaCCy Gala in New York City.
This season is his 19th and last, and the Yankees, who begin postseason play Friday against the Twins, are in the running to win their 28th World Series.
The September event celebrated Sabathia's career and benefited the PitCCh In Foundation, the charity he and his wife, Amber (above, far left), founded in 2008 to serve inner-city youth. The gala and auction raised more than $1.6 million for the nonprofit.
"During my first spring training, I came into the clubhouse and I [said] hello to CC, and he called me by my name," Yankees pitcher Luis Cessa recalls. "It was my first big league spring training and he was a superstar veteran, and I thought, He called me by my name—that's amazing."
Many of Sabathia's teammates talked about admiring that despite his star status, he outworks everybody else. "That's why he stays at the top of the game," New York relief pitcher Zach Britton said.
It wasn't just Sabathia's Yankees teammates in attendance. His kids (counterclockwise from above left) Carter, Cyia, Jaden, and Lil C were there for their dad. And former Giants running back Tiki Barber and six-time NBA All-Star Amar'e Stoudemire were among others there to support the 2007 Cy Young Award winner.
Former Yankees All-Star Gary Sheffield said of Sabathia, "It's so important to have African-American athletes in baseball and across all sports, and I think CC has been a model athlete and character for the African-American community."
Sabathia's charity, the PitCCh In Foundation, aims to "enrich the lives of inner-city youth by raising their self-esteem through educational and athletic activities." It does this through programs such as the All-Star Baseball Clinic, the Youth Backpack Program, and Field Renovations.
"I was inspired to start this because if it weren't for all the Boys & Girls Clubs, I wouldn't be where I'm at today," Sabathia said. "I want to create that same opportunity for as many kids as possible."
The charity is very personal for him, and he's looking forward to putting even more time into it once he retires.
When asked if it feels real that his career is coming to an end, Sabathia said," Yeah, it does. My knee hurts; my body's barking. I'm 39 years old, and I'm looking forward to being retired, and just relaxing for the first time in almost 20 years."