Wednesday Afterschool Special: Finishing Strong
Gymnastics superstar Simone Biles has been tweeting with actor Zac Efron throughout the Olympics... and then he surprised her and her teammates in Rio! Here's all the cool stuff from the sports world you might have missed today.
Zac and Goldy
American gymnastics teammates Simone Biles and Aly Raisman completed their domination of the Rio Games yesterday when they took gold and silver, respectively, for floor exercise. That brings Biles final medal count to four golds and one bronze. Raisman finishes with one gold and two silvers.
To cap it all off, they got a surprise visit on the Today Show from Zac Efron, with whom Biles had been tweeting earlier in the games:
Yesterday's best photos from the Games
Best Photos from the 2016 Rio Olympics | Aug. 16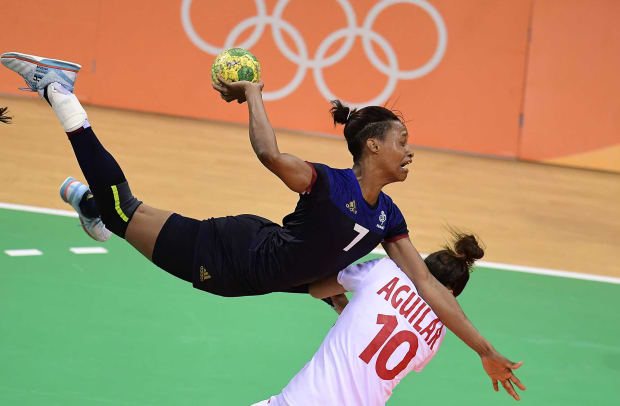 What a catch
Will Hayes believes in Mermaids
I assure you, kids, dinosaurs are real. Mermaids, though? I'm not sure.
Why bother?
Love this helmet
Props for using the original poster
Today's Peanuts
(Photo credit: Alex Livesey/Getty Images)