Monday Afterschool Special: Wild Weekend
'Twas a busy weekend in sports
Too many historic moments occurred in sports this weekend, so I'm going to quickly recap: Alex Rodriguez is retiring. Ichiro Suzuki reached 3,000 hits. Brett Favre was inducted into the Pro Football Hall of Fame. Robert Griffin became the Browns' 25th starting quarterback since 1999. Golfer Jim Furyk broke a PGA Tour record with a 58. And I haven't even gotten to the Olympics!
The opening weekend in Rio has been nothing short of thrilling for Team USA fans. The U.S. leads the medal count with 12, followed by China and Italy with eight each. Last night, Katie Ledecky, just 19 years old, smashed her own world record by two seconds (3:56.46) in the 400m freestyle to bring home the gold. Then Michael Phelps and the U.S. 4x100m freestyle relay team won gold, giving Phelps his 19th gold medal and 23rd total. Here's the two best moments: Ledecky already celebrating while everyone behind her is swimming, and Phelps' superhuman turn:
Best photos from Day Two in Rio
Best Photos from the 2016 Rio Olympics | Aug. 7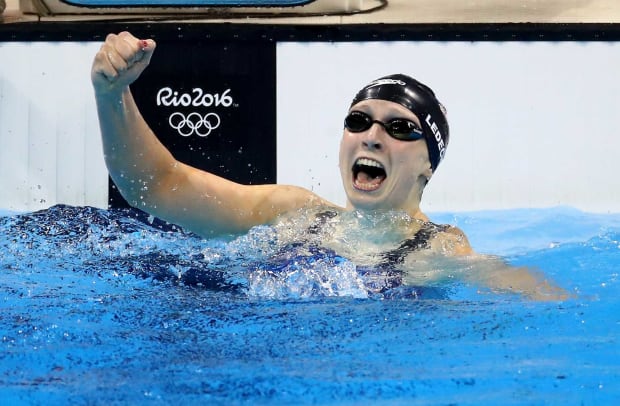 Ichiro's 3,000th was almost a homer
But a triple ain't bad...

Stanton at it again...

Stick to basketball, guys

Zach LaVine got schooled

Today's Peanuts
(Photo credit: ODD ANDERSEN/AFP/Getty Images)