Monday Afterschool Special: Grumpy Melo
Carmelo Anthony is the grumpiest plane passenger ever, Russell Westbrook finally speaks out on KD, and Tony Romo isn't fat.
Somebody get Melo a Snickers
Carmelo Anthony isn't amused as his Team USA teammates break out into song and interrupt his nap. Literally everyone is having fun except Melo, which only makes more obvious the fact that he's the oldest in this group of kids:
At least LeBron is having a good summer
LeBron James at the 2016 Nike Skills Academy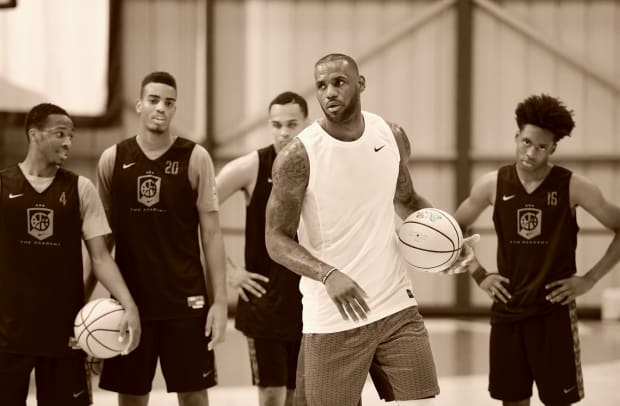 Russell Westbrook finally "speaks" out on Durant's departure
I can't figure out what's funnier: that he laughed or how he laughed. Be assured of one thing: He's winning MVP this year. An angry Westbrook is a scary Westbrook.
Hockey trick shot of the day
Tim Duncan is a true professional, just look at his LinkedIn
Today's Peanuts