Friday Afterschool Special: Welcome Back, Football
The NFL returns
The NFL preseason officially began last night, as 12 teams played in their first of four games. It was a mostly uneventful night, which might explain why a missed extra point was the biggest story. Roberto Aguayo, whom the Buccaneers traded up for in the draft, missed his first NFL try after never missing an extra point or field goal under 40 yards in college. Here's his freshman fail:
There were plenty of plays to be excited about, too. Here are just a few:
Biles, Raisman go 1-2
U.S. gymnasts Simone Biles and Aly Raisman took home gold and silver in the women's all-around final yesterday. Biles, regarded by many as the best gymnast of all time, was spectacular as usual, defeating Raisman by two whole points. Raisman was herself well ahead of bronze medalist Aliya Mustafina from Russia.
Simone Manuel comes from behind to make history
Manuel became the first African-American woman to win an individual Olympic swimming gold medal. Here's her 100m freestyle comeback:
Best photos from Day 6
Best Photos from the 2016 Rio Olympics | Aug. 11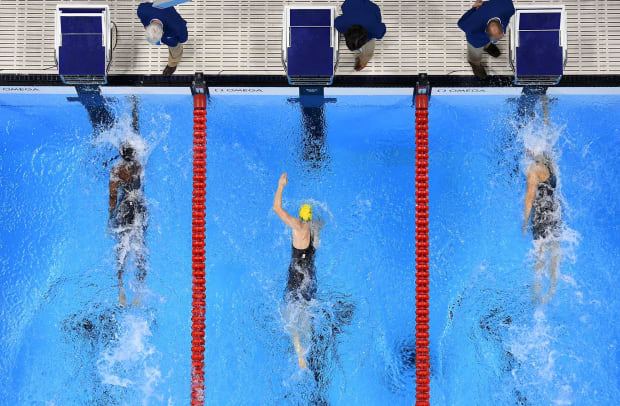 We missed you, Cam Newton's wardrobe
The haters will say it was edited
Michael Irvin's son isn't half bad
Today's Peanuts

Photo: Chris O'Meara/AP