Tuesday Afterschool Special: London Has Fallen
England is ousted from the Euros by a country with a population slightly larger than Pittsburgh, Coastal Carolina may have lost but its pre-game handshake is fire and Kris Bryant is NOT human.  
England get an icy reception
Iceland seemed like the ideal opponent for England in the Round of 16. Indeed the English were happy they had avoided Portugal and were looking forward to a match with France in the next round.
Turns out Iceland had other plans. After giving up a penalty to England in the first five minutes of the game, the Icelanders dominated, scoring a few short minutes after conceding and scoring then scoring again 12 minutes later to compound the misery for England.
Almost no one in an England kit covered themselves in glory throughout the game and the sadness was palpable through the TV screen. Many are saying that this is one of England's worst performances ever. It's hard to convey how much of a body blow this is, so we'll let former Newcastle manager Steve Mclaren do it.
Here's a look at some more incredible upsets
Greatest Upsets In Sports History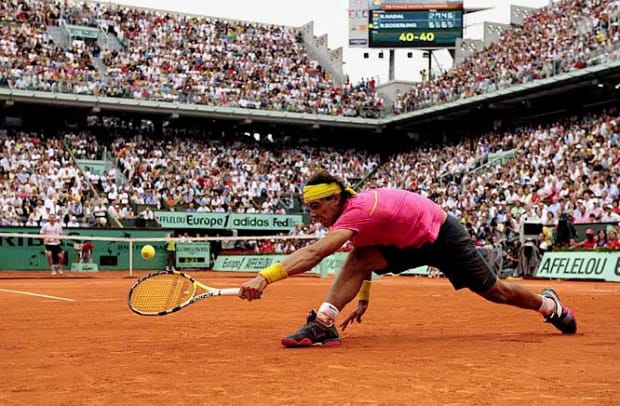 It was all smiles for the Icelanders though
Coastal Carolina may have lost, but its handshake game is strong
Every team needs a quality handshake to show the opponent it means business and even though the Chanticleers lost 3-0 to Arizona on Monday, there pre-game handshake was FIRE.
Hopefully the Chanticleers can win tonight so we get at least two more chances to see that live.
What happens when kids meet their idols?
Well naturally they freak out about it. The Team USA basketball roster was released Monday and some kids were able to meet some of the best players in the world.
You can guess how they reacted.
Speaking of superstars...
The Banana Boat Boys are back at it.
Kris Bryant makes history
Recently the Cubs have looked like an actual baseball team and not the world beaters that we've seen since Opening Day. But don't tell Bryant that. Not only did he go 5-5 Tuesday against the Reds, he hit three home runs and two doubles.
Have you seriously not bought your World Series tickets at Wrigley yet?
Tony Hawk is better at skateboarding than you
This man is 48 years old!
Today's Peanuts

Photo: Laurence Griffiths/Getty Images