Tuesday Afterschool Special: Big Papi's Big Day
A surprise for #34
The Red Sox honored David Ortiz before his final home opener in Boston yesterday in a ceremony that included his 15-year-old daughter Alex singing the national anthem. Big Papi clearly had no idea it was coming either:
He teared up in a touching moment afterwards:
The best sports photos from yesterday
The Day In Sports (April 11)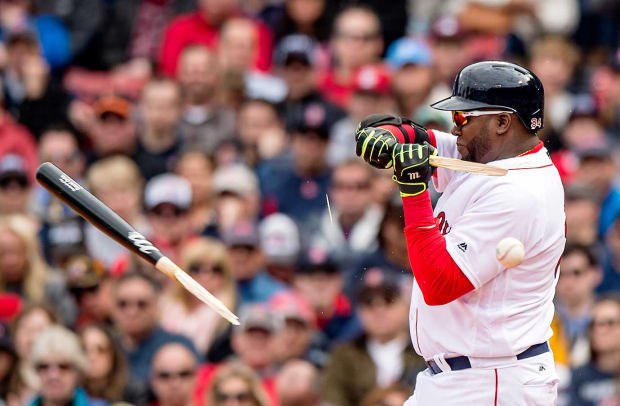 Get ready for the NHL playoffs
The NHL playoffs begin tomorrow. Check out the full schedule of games here. And check out SI's pre-playoff power rankings for the skinny on each team.
What are you doing, Nets?
Bryce Harper's emoji bat handles
Globetrotter trick shots
Today's Peanuts
(Photo credit: Maddie Meyer/Getty Images)