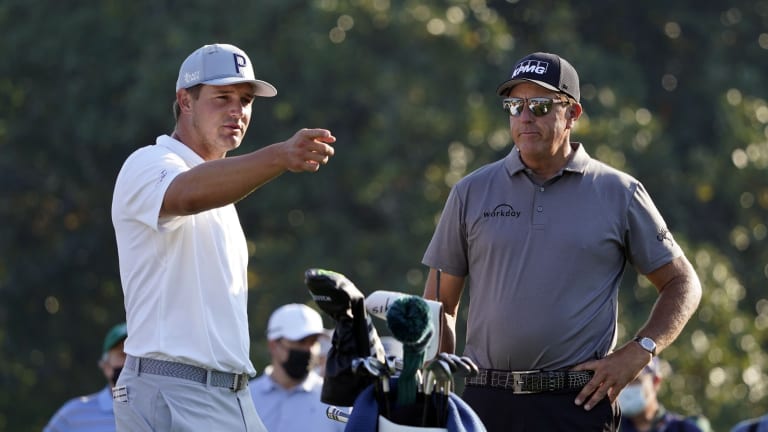 Kid Reporter Preview: U.S. Open
Along the coast of San Diego, California at Torrey Pines Municipal Golf Course this week, the best golfers from around the world will square off to compete for the coveted U.S. Open Championship.
Will Bryson DeChambeau defend his U.S. Open title? Will Phil Mickelson win back-to-back Majors? The tournament kicks off today. Here's what to watch for:
Defending the Title
World No. 5 Bryson DeChambeau looks to defend his U.S. Open title after winning in 2020 at Winged Foot Golf Club in Mamaroneck, New York. His long drives and putting abilities place him in contention. When asked about the differences between Torrey Pines and Winged Foot, Bryson said, "Personally, I'd say the rough is a little different. It's not going to be as easy to get through with the wedge out here at Torrey Pines compared to Winged Foot".
Brooks vs. Bryson
While no physical blows will likely be thrown, the Brooks Keopka vs. Bryson DeChambeau feud is still alive and well. Former professional golfer Brad Faxon confirmed that DeChambeau declined to be paired with Keopka for the opening round at the US Open. The two players have respect for each other though.
"He's older than me, and he's won more majors than me," DeChambeau said. "Hey, I've got something to look up to."
No doubt fans—as well as other tour players—will be keeping an eye on how this tension affects this week.
Jon Rahm
World No. 3 Jon Rahm looks to win his first major at Torrey Pines. Rahm was pulled out of the Memorial Tournament after a positive COVID test. The worst part about it was that he had been in the lead by six strokes! Rahm is currently the favorite to win the U.S. Open, which would be the first major of his career.
Patrick Reed
Patrick Reed is the last PGA tour winner at Torrey Pines. With a score of 14 under, Reed won the Farmer Insurance Open back in January 2021—not without some controversy, though. Reed improved his lie out of the rough (with the approval of a marshal on the course), but golf critics claimed that he did not deserve to get relief on the play.
When asked about the course conditions this week, Reed said, "It's nasty. Yeah, I had one today actually on the last hole I played, on hole 9: I threw two balls, and they landed just about the same spot." These conditions will certainly be a tough test for the world's best.
Phil Mickelson
At age 50, Phil Mickelson became the oldest golfer in PGA history to win a major, an incredible feat at the Ocean Course on Kiawah Island, South Carolina in May. He now looks to win back-to-back majors on his home course.
"It's been a special place for me to grow up and play our high school matches, play a lot of golf out here as a municipal course." Mickelson said. "To make the course open to the masses is a special thing, and to have a major championship on that venue is exciting."
His experience and confidence going into this tournament certainly have the potential to propel him to victory.
Prediction
Jon Rahm is crowned the 2021 U.S. Open champion. He's going to be fired up after getting pulled from the Memorial two weeks ago, and he's going to be ready to go.
Photo credit: Michael Madrid/USA TODAY Sports