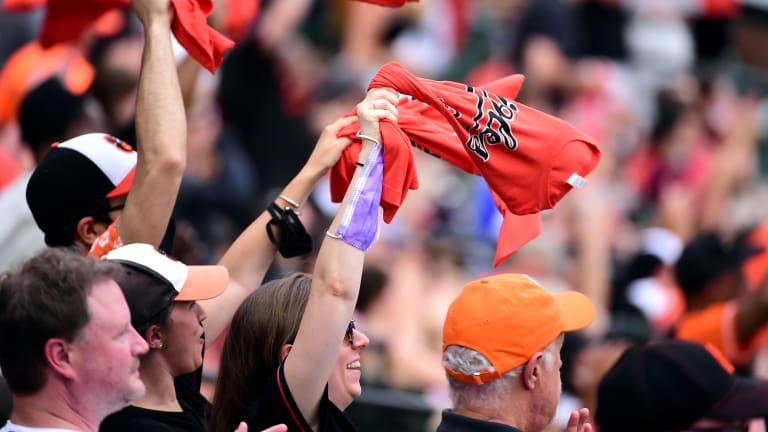 Fans Make a Welcome Return to MLB Stadiums
Baseball is a sport that is loved by all generations, both young and old. It's the American pastime about which older generations share stories with the younger generations about civil rights, the evolution of the game, and so much more. Now this generation of kids will have something to tell its grandchildren: In the past year, both the fan and team experiences have changed, due to the pandemic.
The entire shortened 2020 MLB 60 game "regular" season was without fans—with only a very limited number allowed in certain stadiums in the postseason. Without any diehards in attendance, a TV viewer could hear the umpire calling balls and strikes, and make out the players cheering on their teammates. This atmosphere was uncharted territory for teams.
After over a year, most MLB parks have finally opened up to full capacity in the last few weeks. Home field advantage is now back, and the players and coaches could not be happier.
Dusty Baker, Houston Astros manager, knows the importance of fans, as he was a long-time MLB player (19-year career). He was a part of many electric fan moments, like winning the 1981 World Series or Hank Aaron hitting home run No. 714 with Baker in the on-deck circle.
"It's great—it adds energy to the stadium, especially when you need that energy on days when you aren't at your highest energy level," Baker said. "Fans give you energy. We missed them. We didn't really know how much we missed them until they're back. Now that they are back, you talk about home field advantage, man. It's what baseball is all about."
The Astros have fed off the fans this season so far, getting off to a great start (47–28) and being in first place in the AL West, almost halfway through the season.
Not only have fans returned, but so have journalists and reporters. I covered my first event in more than a year in Baltimore when the Astros faced off against the Orioles. Ironically, it was almost 16 years ago that I attended my first MLB game—at Camden Yards!
While the Orioles' season isn't going as well as the Astros', the future looks bright with many top prospects in the organization. Baltimore still appreciates fans coming out to support them. Trey Mancini, Orioles' starting first baseman, battled cancer recently. He reflected on how much seeing fans in the stands meant to him: "It was amazing. It was nothing short of what I expected. We have the best fans in baseball here, and no matter what, they love us."
When you find your favorite baseball team as a kid, whether it was your parents' favorite team or the greatest rivals of a family team, it sticks with you. You want to see your team with your favorite players win the division, win the league, and ultimately, win the World Series! When you attend your first MLB game as a little kid, it is a special memory that your parents will remind you of as you get older.
With baseball back to as close to a pre-COVID normal as possible, MLB players are looking forward to the All Star Game, the Home Run Derby, and the playoffs. The entire 2021 season with thousands of fans cheering their teams on will once again restore the strong ties we all missed in 2020. There's nothing like being back in the ballpark!
Photo credit: Evan Habeeb/USA TODAY Sports