Meet the People Who Make IndyCar Go
When most people think of IndyCar they think of two things: the car and the driver. Fans watch and cheer for drivers who have nerves of steel and conduct their cars at up to 240 mph just inches from other cars.
In IndyCar the vehicles all have the same chassis, built by Dallara, and the same Firestone tires. The engines are either Honda or Chevy. The cars are decorated with the colors and logos of team or driver sponsors. The drivers work their way up through junior categories or other types of racing series and have two things in common: their fearlessness and their quest to be the best.
The truth is there are so many more people and jobs behind the scenes that make IndyCar racing one of the best sports in the world.
Meet the People Who Make IndyCar Go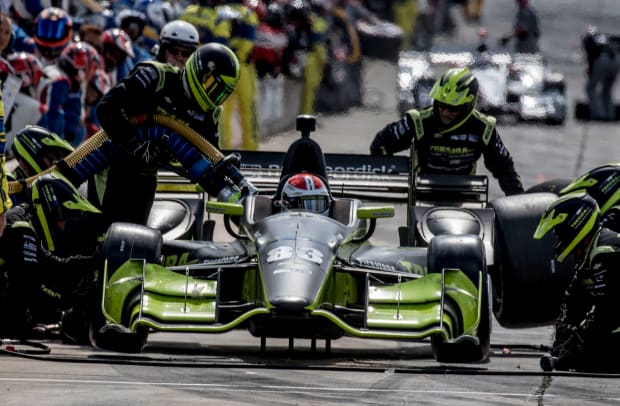 Photograph by Jonathan Ferrey/Getty Images