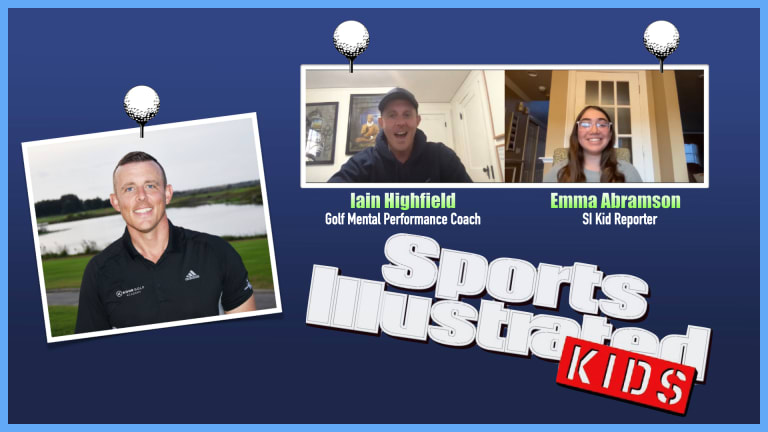 Mental Performance Coach Helps Golfers Find Their Game
There are two main challenges when playing any sport: the physical and mental. Some of the best athletes ever were renowned for their "mental toughness." Now, sports psychology is an essential component of how athletes elevate their performance to the next level.
As more pros are focusing on their mental game, the sports psychology field has expanded. Bob Rotella, who is considered the father of golf sports psychology and coached many PGA major champions, said, "Golf is about how well you accept, respond to, and score with your misses much more so than it is a game of your perfect shot."
What is sports psychology? "Thoughts plus feelings equals intention," said Iain Highfield, who is the KOHR Academy Director and Mental Performance Coach in Natick, Massachusetts. He specializes in developing golfers' mental games.
Highfield became interested in sports psychology when he "realized that he failed." A standout high school athlete in golf, rugby, and cricket in England he fell short of his aspirations as he became a "decent" collegiate rugby athlete. Highfield wondered, "Why was I so good so young, and then pretty average pretty quickly as I got older?"
While working in medical sales after college, Highfield's curiosity led him to investigating that question. After reading numerous sports psychology books and learning about what it takes to be successful, Highfield began coaching junior golfers in England about the mental game and the goal-setting process. His side interest would later develop into a full-time career, including moving to the US in 2013, where he began coaching juniors, collegiate players, adults, and professionals in achieving a strong mentality.
To assess a player before the mental training begins, Highfield interviews the player about their personal life, the goals they want to accomplish, and looks for any red flags. Highfield then observes the player on the course and asks the player to verbalize every thought that comes into their head. Highfield notes that after observing hundreds of players he has concluded that "golfers' pre-shot routines are very focused, but the mental routine bounces around."
Highfield developed the acronym OSVEA (Option, Selection, Visualization, Execution, Acceptance)—also the name of his first book. In OSVEA he writes that every golfer goes through those five steps and needs to learn to have a structured way to incorporate that into their pre-shot routine. Highfield's second book, Golf Practice, focused on the practice environment.
"I think the environment you train in fuels your mental game and shapes your brain," Highfield says.
The two books go hand-in-hand as OSVEA addresses the mental pre-shot routine, and Golf Practice teaches players how to practice in a competition level environment so they can take their range game and mental pre-shot routine to the course.
When it comes to working with different ages or levels, Highfield believes that the overarching philosophy remains consistent as well as the level of motivation the client presents. Highfield attracts a selective group of determined and driven clients. While his philosophy remains the same, the mental journey is different for everyone. Highfield compares the process to "a big tunnel that we are going to walk through but take different routes depending on that individual's needs."
A sports psychologist is not required by all athletes to have a strong mental state. Highfield highlights that for any junior golfer, whether they have a sports psychologist or not, the main goal is to "use that mental strength to enjoy the game. If the mind takes us in the wrong direction, we can get stressed, burn out, and quit." Conditioning the mind is what allows the player to stay positive and be process focused instead of outcome oriented.
Highfield has influenced numerous athletes across the globe through his books, lectures, mental program, and coaching. Highfield describes how it is the feedback from his clients and junior clients' parents that fuels his passion: "A student came up to me when I was at the golf course and said, 'I went to Penn State and was at your lecture, and after listening I lost 30 pounds.' We weren't even talking about weight loss, we were talking about golf."
For Highfield, leaving the medical sales industry to become a mental performance coach not only changed his life but the lives of many of the juniors and players he has encountered.
"Golf is a game of inches. The most important are the 6 inches between your ears," said Arnold Palmer, who was one of the greatest American golfers of all time and won 62 times on the PGA tour.