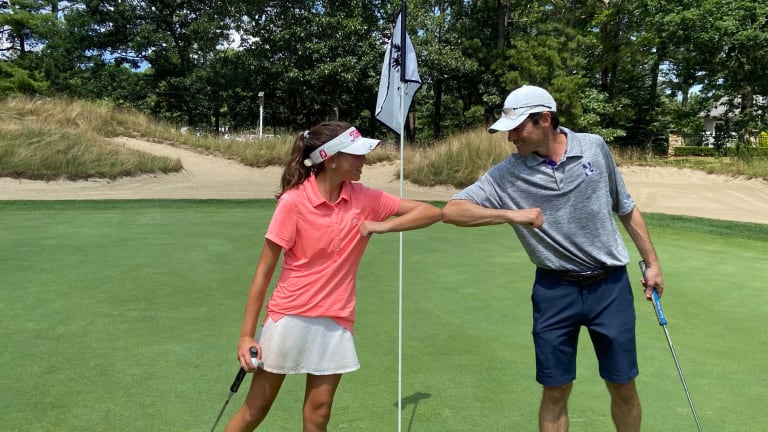 How Golf Has Changed During the Pandemic
The coronavirus pandemic has turned the world upside down. Even golf, a sport that features built-in social distancing, has been affected. Playing or running a golf course has taken on a new meaning during these unusual times.
There have been modifications at both the amateur and professional levels. On March 13, the PGA shut down in the middle of its championship tournament and returned on June 11th without fans and new guidelines. The LPGA is expected to have their first tournament since the shutdown, the Drive On Championship, on July 31st. Players, courses, and coaches have had to adjust to follow new coronavirus protocols.
Many states shuttered their golf courses at the height of the pandemic. Throughout April and May, they gradually began opening up the clubs. The governors realized people were able to play golf and get exercise while being able to socially distance on the courses. Still, golf courses have to take strict precautions depending on their own state guidelines.
"We have installed sanitizer stands, ensured that we have enough wash areas for staff, and have implemented mandatory social distancing and mask wearing by all employees," says Jay Askew, the golf course manager at The Ridge Club in Sandwich, Massachusetts.
Amidst these strict policies, this has allowed golf courses to put their creativity to the test for new ways for players to interact with the game. In the Massachusetts Phase 1 reopening plan, golf ranges were not allowed to open. Instead of having the range be dormant, the Ridge Club made a short course of 9 "walking holes."
Golf coaches and businesses have been dramatically affected by the pandemic as well. Jane Frost, LPGA Hall of Fame instructor, runs a golf teaching center located in Sandwich.
"Being closed for 3 months has created a real challenge for the Performance Center as there was no revenue being produced and yet bills were still due," Frost says.
In addition to the financial headwinds the Performance Center has faced, Frost has had to get creative as she continues to teach her students:"There is no hands-on teaching like before so more visual clues; using a club to point/touch a student to indicate the correct position."
Former LPGA star and business owner Jane Blalock runs LPGA Legends tournaments around the country as well as a PGA Women's golf clinic. "Several LPGA Legends Tournaments have been postponed to 2021. Our PGA Women's Golf Clinic series has been reduced from 12 to eight events," Blalock says.
Recreational golfers are also adjusting to the new coronavirus rules put in place. In the early phases of reopening, golfers were not allowed to ride in carts.
"On a positive note, due to the earlier restrictions I am walking for most of my rounds and actually carrying my clubs once a week," Blalock says. "This has improved my game and enhanced my ability to focus." Blalock notes, however, that she misses the social interaction of, "high fives and post-round handshakes with my playing partners."
Golf has provided a physical and mental escape for many people during this pandemic. The game has seen a surge in popularity, making golf push carts almost impossible to find. Fans are now able to tune in to watch their favorite players, once again, as it is one of the only professional sports on television. As the King of golf, the late Arnold Palmer, once said, "golf is the greatest game of all time."