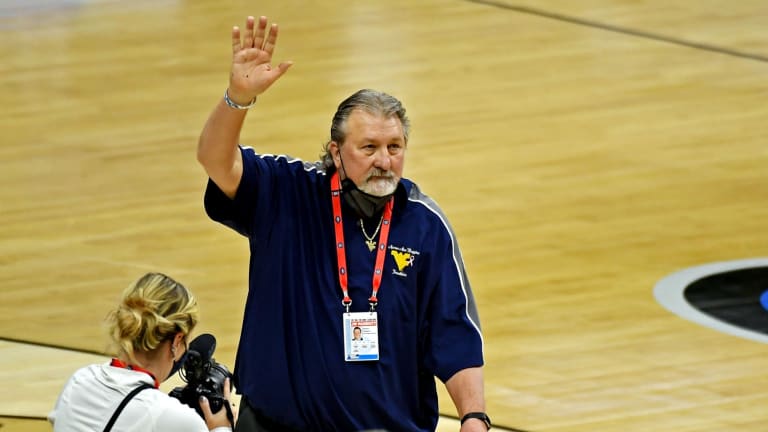 Bob Huggins: The Road to 900 Coaching Wins
Earning 900 career coaching wins is a feat that only six NCAA D-I men's basketball coaches have accomplished in history. The newest member of the club, Bob Huggins, clinched his spot in the record books during this year's March Madness. This full-circle moment was possible for the Mountaineer native thanks to his dedication and determination.
He grew up in a sports family, and Huggins' special relationship with his dad gave him the ability to start learning and playing basketball at a young age. With his father's recent passing, the impact Huggins' dad had on him lives on as he reminisces about some of his favorite childhood memories.
"My dad started a basketball camp, so it was pretty much year-round basketball growing up," Huggins says. "I enjoyed it. I played my whole life. When I started playing organized basketball, my dad took me down and really kind of lied about how old I was. I was tall for my age. "
Eventually, West Virginia recruited Huggins as a point guard. He started his coaching career as a graduate assistant while he was working on earning his master's from WVU. He then went on to be the head coach at Walsh University, Cincinnati, and Kansas State. He returned to his alma mater in 2007.
A likely future Hall of Famer, Huggins is also only the second coach in history to have 300 coaching wins for two separate D-I basketball programs. The key to his success is what he teaches his athletes off the court. Huggins coaches young men in people skills and work ethic, regardless of if they continue playing basketball in the NBA or not.
"We are proud of guys that go on to coaching," Huggins says."I've got guys, just since I've been here at West Virginia that have great jobs with the oil companies. Guys go on to be teachers, and in some cases politicians. It's really the enjoyment of watching them be able to realize their dream."
However, this past year tested not only the players, but the whole coaching staff in every area. At times, five players would be out due to COVID contact tracing. It wasn't an easy season with close losses to Gonzaga and Baylor.
When Huggins earned his 900th win during the tournament, it was a moment that the basketball team celebrated. While WVU lost to Syracuse in the Round of 32, they are looking to improve for next season.
"We feel great about it. We think we have a very good recruiting class. We are excited about the possibilities of next year," Huggins says.
Huggins has one more year left on his contract. He will likely pass Roy Williams (the only other D-I coach with 300+ wins at two different schools) early next season on the all-time victories list. With no plan of retiring, Huggins is looking to lead his team to a Championship run in the Big 12 in the 2021-2022 season.
Photo Credit: Christopher Hanewinckel/USA TODAY Sports