Greatest NHL Rookie Playoff Performances
The Pittsburgh Penguins are one game away from winning their fourth Stanley Cup. And a big reason is rookie goaltender Matt Murray. Murray had only played 13 regular season games before taking over for an injured Marc-Andre Fleury at the start of the 2016 playoffs. But once the postseason began, Murray has been a rock, going 14-5 with a 2.09 GAA and a .925 save percentage.

As good as Murray has been, he's only the latest player to use the Stanley Cup playoffs as a coming out party. Through the years, rookies have made an impact in NHL postseason play. Here's a look at 15 of the most memorable.



Greatest NHL Playoff Rookie Performances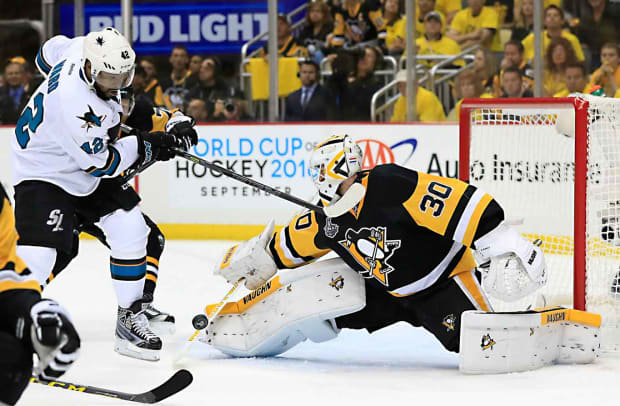 ​