Wednesday Aftershool Special: Rolling Thunder
Westbrook put the Spurs on the brink
The Thunder won Game 5 against the Spurs last night, 95–91, and are now on the verge of a major upset. San Antonio lost just once at home during the regular season, but last night had no answer for Russell Westbrook. The Thunder point guard scored 35 points, grabbed 11 rebounds, and dished out 9 assists. As a team, OKC dominated the glass, pulling down 54 boards to San Antonio's 36. Game 6 is tomorrow at 8:30 p.m. ET on ESPN.
Russell Westbrook: Fashion Icon
Russell Westbrook: Fashion Icon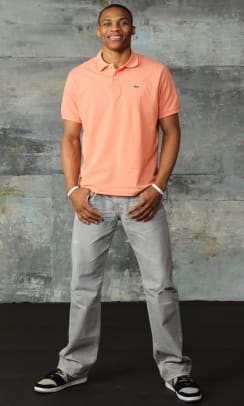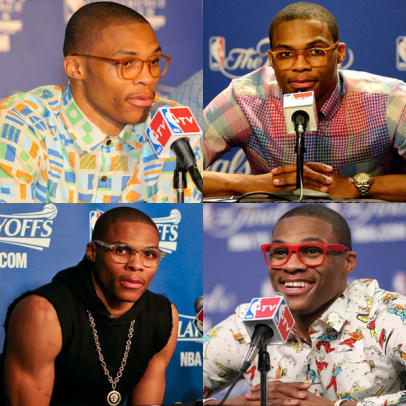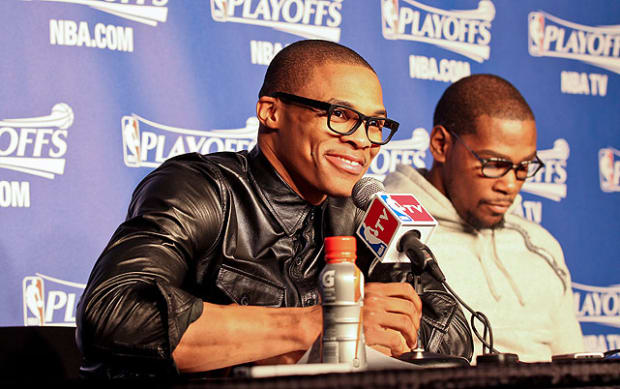 Pens eliminate Caps
The Penguins beat the Capitals in overtime last night, 4–3, eliminating the Presidents' Trophy winners from the playoffs. Pittsburgh got out to a 3–0 lead, but Washington climbed back, helped in part by three consecutive "puck over the glass" delay of game penalties from the Pens in the third period.
Ultimately though, Nick Bonino would bury a rebound past a sprawling Braden Holtby. It's almost too bad, as now people will probably forget Jay Beagle's amazing game-saving play earlier in OT:
Here's another view that shows just how close that puck was to going in:
Riley Curry is watching you!
Another great ball boy catch
Eli Manning's brutal dancing
Today's Peanuts
(Photo credit: Ronald Cortes/Getty Images)