Wednesday Afterschool Special: May the Fourth
Happy Star Wars Day!
May the fourth be with you! (Get it?) Today is Star Wars Day, so check out the SI Kids magazine story on Finnish former basketball player Joonas Suotamo, who helped play Chewbacca in The Force Awakens.
Star Wars and sports
Star Wars and Sports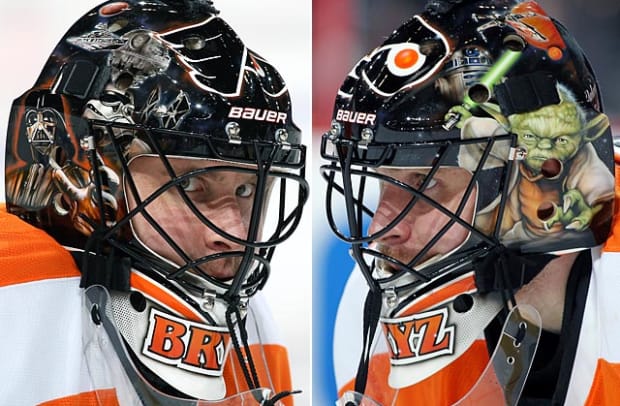 Kyle Lowry's half-court buzzer beater
Unfortunately, the Raptors would lose this one in OT, 102–96.
Copycat
Before Game One of the Sharks-Predators series, a black cat ran across the ice, seemingly a bad omen for the Sharks:
But the Sharks won both of their first two games at home, making Jo Paw-velski, as he is now named, the team's lucky charm. How would the Predators respond? By reenacting the scene with their own cat mascot, Gnash:
93-year-old fan throws out the first pitch
Pups in the park
Today's Peanuts
(Photo credit: Jon Durr/Getty Images)