Wednesday Afterschool Special: Deflategate Never Dies
Deflategate is back in the news, the AL won the MLB All-Star Game for the fourth year in a row, Ochocinco is returning to the NFL, kids love Cristiano and Syndergaard's name is really hard to spell. 
Now to the Supreme Court?
Everyone's favorite NFL storyline — Deflategate — has returned to save us from the football news offseason.
The court of appeals, which Tom Brady hoped would appeal his four-game suspension, denied him. This essentially means that they only way that Brady could return for the first four games of the 2016-17 season would be if he took the case to the Supreme Court.
One for all and AL for (another) one
The American League won the 2016 MLB All-Star Game last night, making this the fourth straight year of AL home field advantage in the World Series.
While many often diss the All-Star game, this one contained an important moment: the last time we see David Ortiz in the event. Naturally Big Papi took the opportunity to pump up his teammates.
Memorable All-Star Game moments
MLB All-Star Game Memorable Moments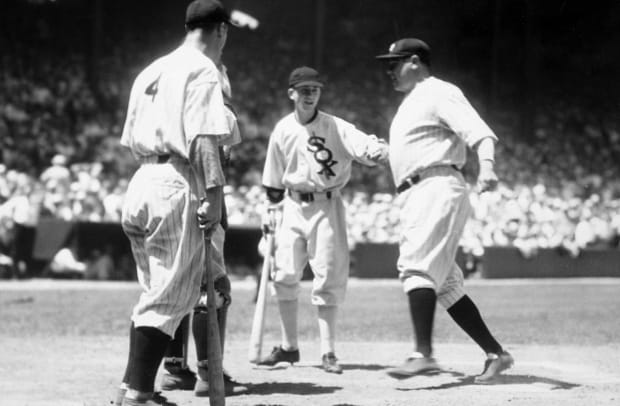 Coacho Cinco
You can only go around whooping random folks in FIFA and appearing on reality shows for so long. So Chad Johnson reached out to Browns coach Hue Jackson to see if he could get on the coaching staff.
Naturally he landed the job and will now take the opportunity to teach the younger generation and make a few friendly wagers:
We are all these kids
Maybe go with 'Thor' next time?
You had ONE job.
Today's Peanuts
(Photo credit: Michael Ivins/Boston Red Sox/Getty Images)