Wednesday Afterschool Special: Jeff Gordon Returns
DeMarcus Cousins doesn't understand the Kings, Ray Allen's birthday, USA Basketball has it's first scrimmage, foul balls are dangerous and Torrey Smith's son
24 takes over for 88
Jeff Gordon is coming out of semi-retirement to drive the number 88 car for Dale Earnhardt Jr., who is currently experiencing concussion symptoms. Gordon will return to Sprint Cup racing this Sunday at the Indianapolis Motor Speedway and at Pocono on July 31. Gordon last raced in Miami in November 2015, when he placed sixth.
Rare photos of Jeff Gordon
Rare Photos of Jeff Gordon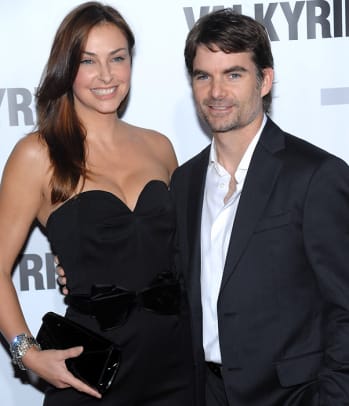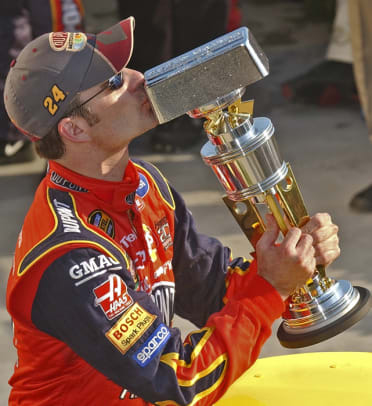 First look at USA Basketball scrimmages
It's. LIT. And they said this year's team was watered down. Does THIS look watered down?
'Murica
Ray Allen are you still coming back to the League?
I'm just gonna leave this here. Happy birthday, champ.
Watch out for Torrey Smith's son
Little man has moves, especially considering how young he is.
He could have at least warned this guy
That's gonna bruise.
Today's Peanuts
(Photo credit: Patrick Smith/Getty Images)