Wednesday Afterschool Special: Viva Las Vegas
The NHL comes to Vegas
Hockey is officially coming to Las Vegas for in 2016–17, when the NHL will add one yet-to-be-named expansion team. There had been some hope that the league would expand to include two more teams — one in Vegas and one in Quebec City, which lost the Nordiques (now Avalanche) to Colorado over a decade ago. But for now the league will have an odd number of teams (31).
While we know the new Vegas team will play in the T-Mobile Arena, we don't know what they'll be called or what their colors will be. We can also only guess what the roster will look like — they'll fill their ranks with a one-team expansion draft like the ones the Predators and Thrashers got in 1998 and 1999, respectively.
Existing clubs will get to protect seven forwards, three defensemen, and one goalie from the draft (or eight total skaters and a goalie). That's bad news for teams with four good defensemen or two good goalies.
NHL expansion teams
NHL Expansion Teams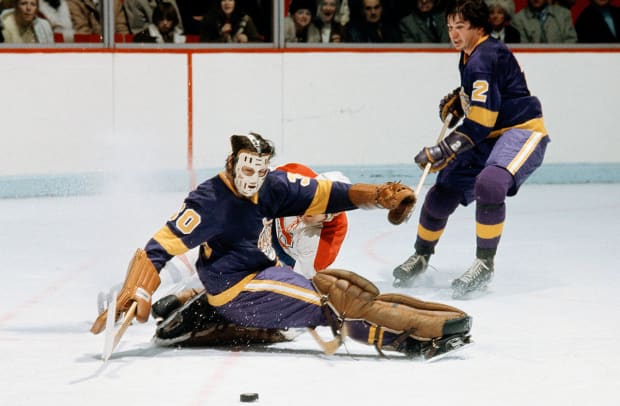 The Blackhawks continue to dismantle
The NHL offseason began today with Chicago unloading Brian Bickell and his contract on Carolina. In order to do so, however, they also had to part with promising young forward Teuvo Teravainen. He's just the latest good player to become a salary cap casualty since the 'Hawks won their first cup in 2010:
Rio medals revealed
Today's moonshot
The stacked-ball golf trick shot
Today's Peanuts
(Photo credit: Bruce Bennett Studios/Getty Images)