Tuesday Afterschool Special: Surf's Up!
​Soul Surfer Hangs Ten

While most of us were focused on Warriors/Thunder Game 7 and the start of the Stanley Cup Finals, soul surfer Bethany Hamilton was shredding in Fiji at a World Surf League (WSL) competition yesterday.

You might know Hamilton best from her story of surviving a shark attack. In 2005, Hamilton was an up-and-coming 13-year-old surfer when she was bit by a tiger shark. She lost her arm, but a month later was back on a board. She still surfs, and is an advocate for healthy eating — something she talked with SI Kids about in 2014.

Hamilton competes pretty regularly — the WSL tour event in Fiji was her fifth this year — but she's not considered one of the world's top surfers. Still, she was invited to Fiji as a wild card and made the most of the opportunity.

She got off to a rocky start, finishing third the first round. But in the second round she defeated Tyler Wright, the top-ranked surfer in the world, won the third round, then won again in the quarterfinals. Hamilton lost in the semis to eventual champion Johanne Defay, but came out of the event in third place.

"I knew once I beat Tyler I could beat anyone," Hamilton, 26, said after the third round. "At the end of the day, it's just putting it together and catching the right waves and surfing my best. I know I can compete well against these girls."

Check out this video of Hamilton tearing it up in her second round run:



Spicy Kicks

Not sure what Bethany Hamilton would think of these pepperoni pizza shoes, designed by Nike SB and Skate Mental, but they're definitely rad:


​
​Kooky Kits

Keeping with the sartorial theme, the Shreveport Rafters FC will be wearing seersucker-inspired unis in its June 7 game against the New Orleans Jesters. Cool…?


Ugliest Uniforms in Sports History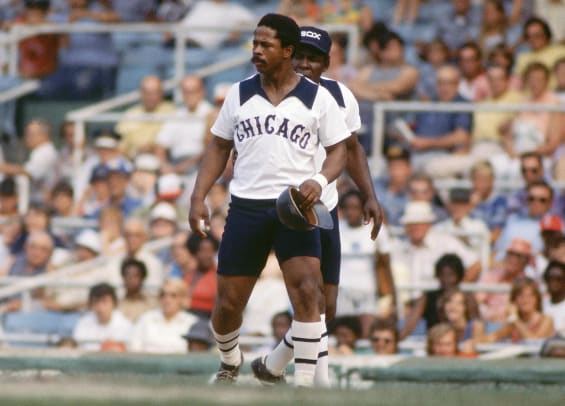 ​

A Man of His Word

So the Golden State Warriors are in the NBA Finals and will meet the Cleveland Cavaliers for the second-straight year. Which is bad news for one Cavs fan who pledged to eat his shirt if Dub City made it to the Finals after falling behind 3-1 to the Oklahoma City Thunder. Time to pay up, bro:


PS: Don't try that at home.
PPS: Next time, shoot your video horizontally!

Gator Golf

Speaking eating, best to be as far away from this HOLYCRAPTHATISAGIANTALLIGATOR!!



Today's Peanuts


Photo: Ed Sloane/Agence France-Presse/Getty Images (Hamilton), Nike (shoes)