Tuesday Afterschool Special: The MVP Returns
Steph's back
After missing the first three games of the Warriors' series against the Trailblazers with a knee injury, Stephen Curry returned to the lineup last night. Any hope of easing Curry back into the game left the building along with Shaun Livingston when Curry's backup was ejected for arguing with a referee.
He didn't hit a three until late in the fourth quarter, but when the game went to overtime, he went nuts. Curry would score 17 of his team's 21 points, an NBA overtime record, to lead Golden State to a 132–125 win.
Classic photos of Stephen Curry
Today it came out that he's the first unanimous MVP in NBA history. Check out these photos from before Curry was the undisputed best.
Classic Photos of Stephen Curry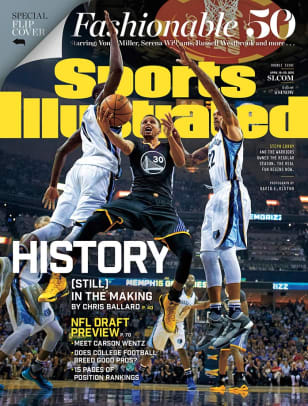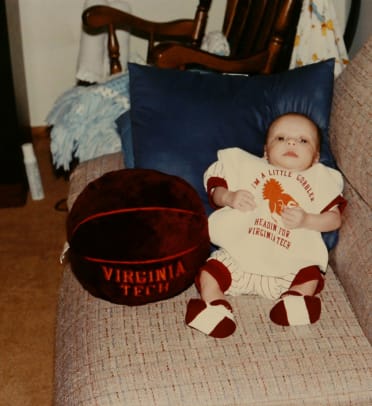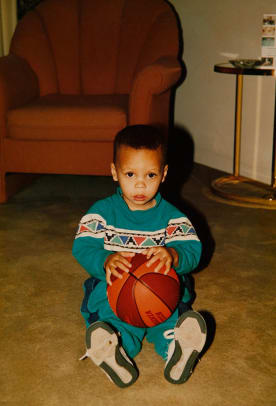 Preds/Sharks, Blues/Stars going to Game 7s
Since the Stars beat the Blues 3–2 and the Preds bested the Sharks 4–3 last night, both Western Conference series are going the distance. Dallas won by jumping out to an early 3–0 lead in the first period and holding on. Nashville, by contrast, came back from 0–2 and 2–3 deficits to force overtime. And after their three-overtime marathon in Game Four, Preds winger Viktor Arvidsson was happy to end this one in two minutes:
A lesson in forward momentum
(Watch his helmet.)
Marlins lose HR on weird blooper
J.T. Realmuto thought he had a two-run homer. But it got overturned on replay because he passed a tagging-up Marcell Ozuna on the basepath. At least he got a single out of it!
Hanley v. Coco
He may be new at first base, but Hanley Ramirez is marking his territory.
Today's Peanuts
(Photo credit: Sam Forencich/NBA/Getty Images)