Thursday Afterschool Special: Last Dab
The Cavs strike back
After Game 2's runaway win for the Warriors, the Cavaliers responded with a blowout of their own, beating Golden State 120–90. LeBron James and Kyrie Irving attacked all night on offense, breaking thirty points each, and J.R. Smith finally got going behind the arc, hitting five threes. The best shot of the night, though, was this alley-oops slam from James:
No more dabbing for Cam Newton?
Cam Newton, the quarterback who popularized the dab as America's go-to celebration, says he's moved on. He's not going to stop enjoying scoring; he's just evolving like any good touchdown-dance artist. I say bring back the cell phone under the goalpost celebration. It'll seem fresh in the era of smartphones:
Classic Cam Newton photos
SI Presents Classic Photos of Cam Newton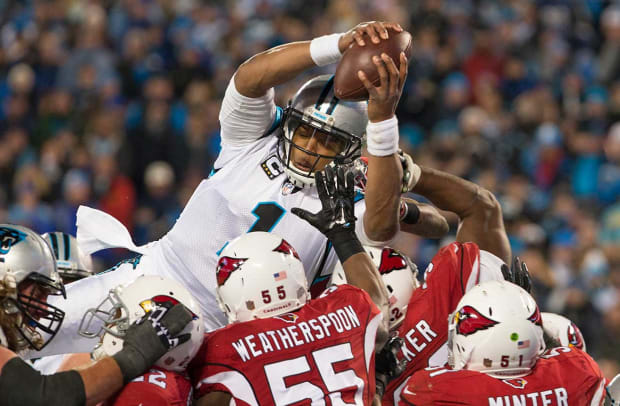 Oh, Snoop
How far would you swim for a homerun ball?
One fielder per base, please
Today's Peanuts
(Photo credit: Grant Halverson/Getty Images)