Thursday Afterschool Special: Clean Sweep
Gold, silver, and bronze!
Yesterday's U.S. Olympic highlight was without a doubt three Americans sweeping the medal podium in the women's 100m hurdles. Brianna Rollins took gold with a time of 12.48 seconds, followed by teammates Nia Ali (12.59) and Kristi Castlin (12.61). It was the first sweep of the event ever and the first time the U.S. women took all three medals in any track and field event.
Yesterday's best Olympic photos
Best Photos from the 2016 Rio Olympics | Aug. 17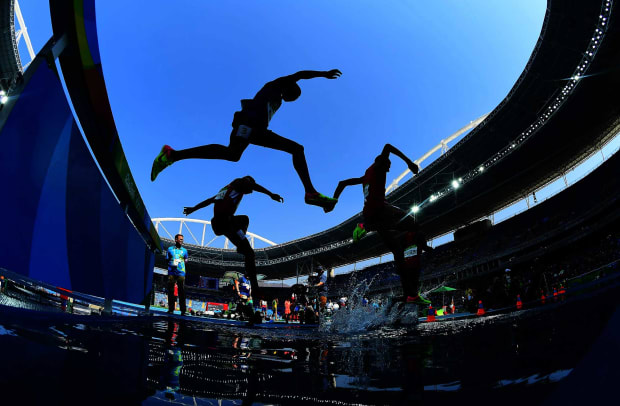 Katie Ledecky's hero's welcome
Don't flinch
Chicken wearing pants
Today's Peanuts

Photo: Cameron Spencer/Getty Image