Thursday Afterschool Special: Five-Timer
Andrew Luck gets paid, NHL Twitter goes crazy, new Game of Zones, Miguel Sano shows his soccer skills, Aledmys Diaz needs protection, and Michael Phelps is at it again. 
​Just when you thought Michael Phelps couldn't get better
Critics questioned Phelps' age and wondered if he could possibly compete at the level he had before. He gave his emphatic answer on Wednesday night.
Phelps qualified for his fifth (!) Olympics, making him the only male athlete to ever qualify for five Games. He is joined in history by Zimbabwee's Kirsty Coventry, who also qualified for her fifth Olympics. The two shared the historic moment on Twitter.
Michael Phelps' SI Covers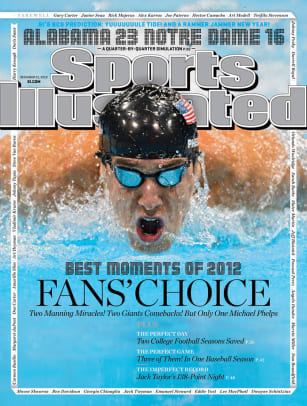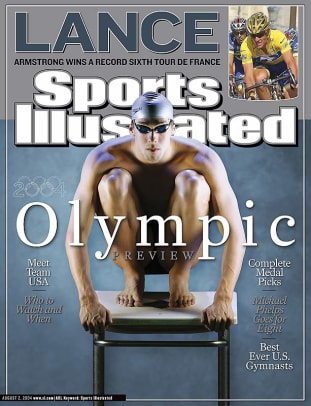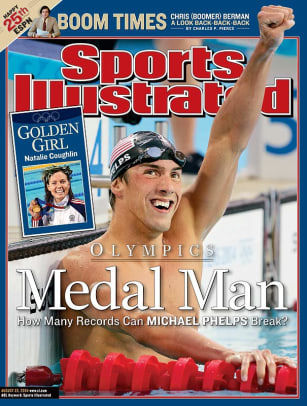 Andrew Luck gets his payday
It was always a forgone conclusion that Luck was going to get paid this offseason. No one knew it was going to be for a kazillion dollars.
The actual figure actually stands at about $140 million, $87 million of which is guaranteed. That makes him the highest paid player in NFL history and the only quarterback, other than Joe Flacco, to be under contract until 2021.
Maybe he can finally afford some solid facial grooming products so he can stop making commercials like this.
Miguel Sano shows off his heading skills
Is Sano a good baseball player? Yes. Would he make a better soccer player? Eh, his heading skills could use some work.
Sano is finishing up his rehab assignment at Triple-A Rochester, and the Twins will hope that this was just a momentarily lapse. Otherwise, Sano could have a reasonably successful career for Minnesota United in the North American Soccer League.
NHL Twitter almost crashes the internet
Wondering how to summarize the Canadiens in one tweet? We've got your back.
May the Crying Jordan never leave.
Game of Zones is back to troll Draymond Green
Do you fight for the Cavs?
Cardinals rookie Aledmys Diaz knows how to handle bad luck
Baseball isn't typically a contact sport — unless you're name is Yordano Ventura or Jose Bautista — but sometimes you need a little extra protection.
After taking a fouled-off ball to the face and then getting hit with a foul ball while sitting in the dugout, St. Louis Cardinals rookie Aledmys Diaz decided he needed some help.
That decision spawned one of the best images in baseball last night.
Safety first.
Today's Peanuts

Photo: Tom Pennington/Getty Images