Thursdary Afterschool Special: Chomp
Finally, the Sharks in the finals
After 25 years and many great teams, the San Jose Sharks are at last headed to the Stanley Cup finals. They beat the Blues 5–2 last night at home to win the series in six games.
Thirty-six-year-olds Joe Thornton and Patrick Marleau have been a dynamic duo for the Sharks for a decade, but had never translated their regular season success into a deep Stanley Cup playoffs run — until now. Now, these two future Hall of Famers will face the winner of tonight's Penguins-Lightning game (8 p.m. ET on NBCSN).
Leading the way with two goals was the ever-clutch Joel Ward, who has scored at least a point in every series-clinching game he's ever played:
Nobody comes into our house...
After losing two games in Toronto, the Cavaliers stormed back to beat the Raptors 116–78 and take 3–2 series lead. The game got out of hand early thanks to the Cavs' rebounding advantage — they grabbed 48 boards to Toronto's 27. It was basically over in the first quarter. Kevin Love lead the way on offense, shooting 8–10 for 25 points:
Now the Raptors will face elimination at home. The home team has won every game this series, which is good news for the Cavs, who would have a potential Game 7 in Quicken Loans arena.
Other notable blowouts
Top Sports Blowouts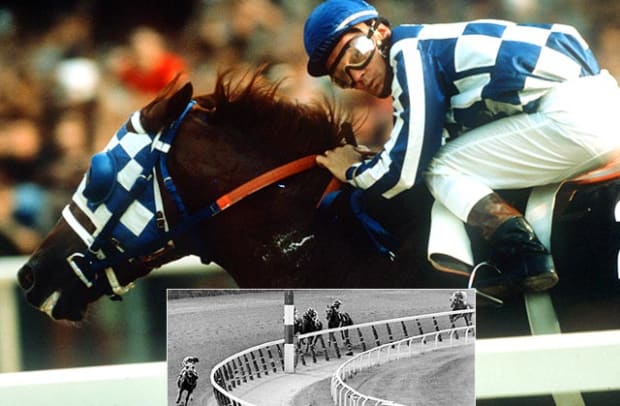 A clever scholarship reveal
Duke DE Danny Doyle learned about his scholarship offer in an unusual way.
Jose Bautista does not care for your drink
lol
Today's Peanuts
(Photo credit: Ezra Shaw/Getty Images)