Monday Afterschool Special: No Place Like Home
Cleveland is Titletown
After 52 years, the Cavaliers ended the "Cleveland sports curse," beating the Warriors 93–89 in Game 7 of the NBA Finals. LeBron James led the way, logging yet another triple double (27 points, 11 rebounds, 11 assists) and making good on the promises he made when he returned home to Ohio in 2014.
After a series of blowouts, this game finally went wire-to-wire with several late lead changes. Ultimately, the Cavs' stars were able to swing the game with two amazing plays. First, James came out of nowhere to block Andre Iguodola's lay-up on a fast break:
The Warriors would be stuck at 89 points for the last 4:39 of the game. Kyrie Irving broke the deadlock with a game-winning three in the face of Stephen Curry:
Adding to the drama at the end was Draymond Green fouling James to prevent a game-sealing dunk, seemingly injuring the Cavs' star in the process. Still, LeBron got to the line, made one of his crucial free-throws, and got to celebrate:
Photos of LeBron through the years
Last night's game felt like the high point of a great career (which is certainly not over yet).
Rare Photos of LeBron James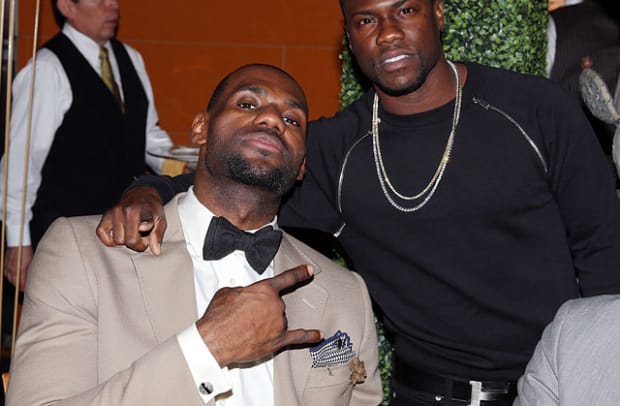 Lil' Shumpert celebrates
It's too bad they can't put babies in the trophy, like with the Stanley Cup.
But that's none of my business
Ice cold
Today's Peanuts
(Photo credit: Jason Miller/Getty Images)