Monday Afterschool Special: Grand Slam
No Djok
Novak Djokovic beat Andy Murray in the French Open final yesterday, 3–6, 6–1, 6–2, 6–4. The Serbian superstar has now completed his career Grand Slam by winning the Australian Open, French Open, Wimbledon and U.S. Open. He has also won the last four consecutive men's slam events.
Djokovic had previously appeared in the French Open final three times. He was obviously relieved to finally get the win:
Djokovic's on-court looks
The Evolution of Tennis Fashion: Novak Djokovic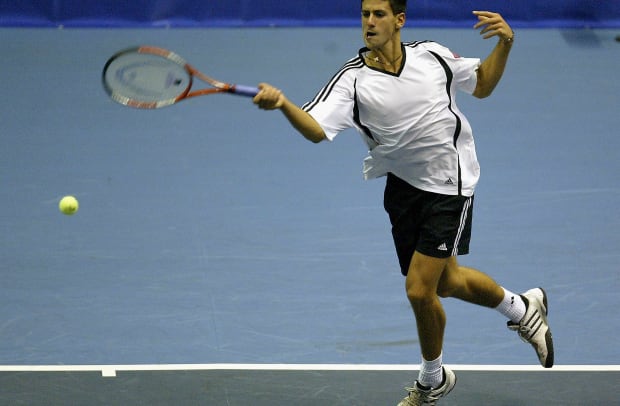 The Warriors take control
The Golden State Warriors blew out the Cavaliers in Game 2 of the NBA Finals last night, 110–77. Draymond Green was the hero for Golden State, scoring 28 points, which included five three-pointers.
Making things worse for the Cavaliers is the possibility that Kevin Love has a concussion after taking an elbow to the head from Harrison Barnes. Game 3 is Wednesday in Cleveland at 9:00 p.m. ET. In the meantime, enjoy Steph Curry reacting to his teammates' barrage:
Breanna Stewart's "welcome to the league" moment
...but she's still really good
This has been a great year for fan catches
Today's Peanuts
(Photo credit: Jean Catuffe/Getty Images)