Monday Afterschool Special: Cristiano's Conquest
Saying goodbye to the Big Fundamental
The Spurs big man has finally decided to retire after 19 seasons and, honestly, I can't blame him. With the Golden State Monstars on the horizon and Father Time still undefeated, it seemed like the right time. We'll miss you, Timmy.
Classic Duncan photos
Rare Photos of Tim Duncan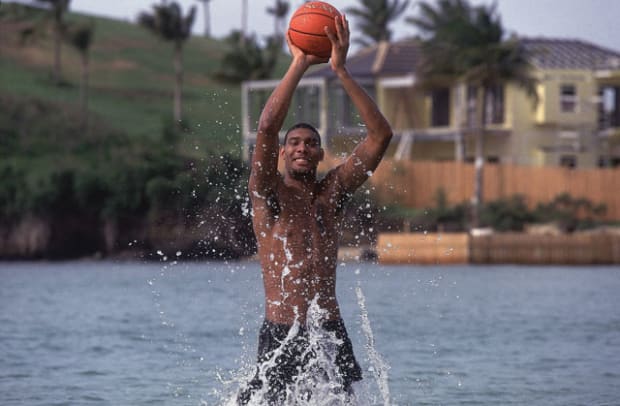 Cristiano gets subbed off, still takes shirt off
When Dimitri Payet took down Ronaldo early in the European Championship final, many feared the worst.
Ronaldo tried to play through it, coming off three different times, but he ultimately needed to be subbed out. It all ended up working out as oft-forgotten Éder scored the decisive goal with his only shot of the tournament. Ronaldo was too pumped for his jersey:
This may be the last we see of Coach Ronaldo, but it certainly won't be the last time we see him shirtless.
That moth though
I thought that moth had retired from international soccer.
Best hairstyles of the tournament?
The Euros may be over, but that doesn't mean we can't appreciate the best attributes of the tournament. From Quaresma's leaf to bleach blonde Aaron Ramsey, who rocked the freshest cut at the Euros?
Drink in those awful MLB All-Star jerseys
Today's Peanuts
(Photo credit: Chris Brunskill Ltd/Getty Images)