Monday Afterschool Special: Big Three
Cleveland's stars comes through
The Cavaliers were perilously close to losing Game One of their first-round series against the Detroit Pistons last night at home. But their three stars — LeBron James, Kyrie Irving, and Kevin Love — all came up with big games. Love, who averaged just 16 points during the regular season, had 28 points and 13 rebounds. James had a double double himself, with 22 points and 11 assists. And Irving lead the team in scoring with 31 points.
Rare photos of LeBron
Rare Photos of LeBron James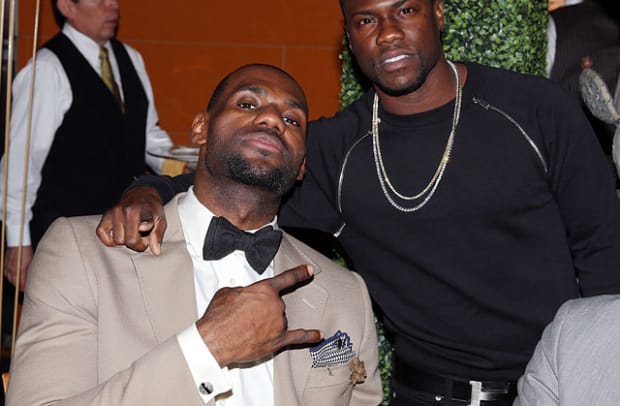 Kinsler's heady play
In yesterday's 4–5 loss to the Houston Astros, Tigers second baseman Ian Kinsler did something very clever. With Colby Rasmus on first and Tyler White hitting, Kinsler intentional missed a pop up, then threw to second base to get the faster Rasmus out and put White on base instead. The infield fly rule did not apply, as there was no batter on second base. So Kinsler merely made the smart choice of stranding the slower runner.
Today's cricket highlight
Bock bock bock
This ballboy made the catch of the year
Today's Peanuts