Friday Afterschool Special: Robin No More
FIFA cover revealed
Marco Reus has been chosen as the global cover star for FIFA 17 in a move that will surely wrinkle even Cristiano Ronaldo's well-groomed eyebrows:
The choice is certainly an interesting one as Reus wasn't even the top scorer on his team, let alone the Bundesliga. He was also controversially left off the Germany squad for Euro 2016. But if you've ever played with Reus — or with Borussia Dortmund in general — you know the combination of pace and lethal finishing make him the perfect poster boy for the game.
Hammerin' Hank immortalized
At the Braves' new SunTrust Park, there will be a new Hank Aaron statue. Maybe they will use one of these indelible images as inspiration:
SI's Best Photos of Hank Aaron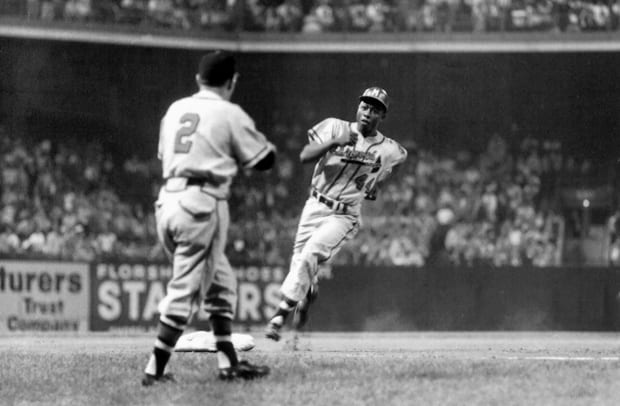 Making history
Kelsie Whitmore, who is one of two U.S. women's national team members on the Sonoma Stompers, recorded the first hit ever by a female professional baseball player on Wednesday. Hopefully this opens up more opportunities for women in baseball.
Who wants popcorn?
R.I.P. backboard
Today's Peanuts
(Photo credit: Lars Baron/Bongarts/Getty Images)