Friday Afterschool Special: So Close
Matt Moore loses his no-hitter
Giants pitcher Matt Moore lost a no-hitter against the Dodgers last night with two outs in the ninth inning. Corey Seager dumped Moore's 133rd pitch into rightfield on a bloop single:
As tough as that is to watch, at least Corey Seager did something notable on Corey Seager bobble head night. To make matters more frustrating, Denard Span had made a great catch on a harder hit ball to preserve the no-no at the beginning of the inning:
Regardless, this start bodes well for the Giants hopes of keeping their even-year World Series streak in tact (they've won in 2010, 2012, and 2014).
Each team's most recent no-no
Most Recent No-Hitters, By Team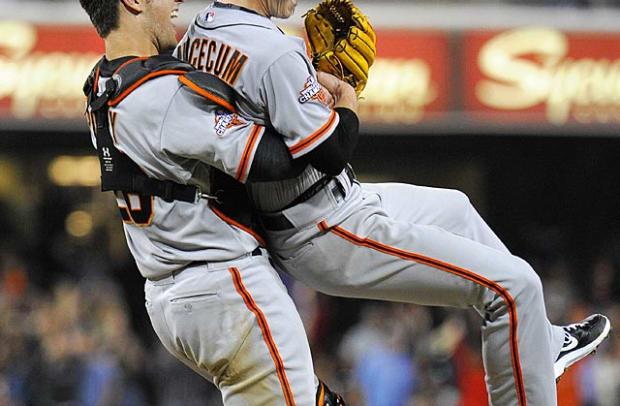 Freddie Freeman is O.K., somehow
Don't try this at home...seriously
Decent catch
I said no cameras!
(Photo credit: Stephen Dunn/Getty Images)