Playing Games
The Opening Ceremony for the Olympics is tonight, and the different athletes have found some fun ways to pass the time while waiting for the Games to begin. From measuring up the competition to showing off unique talents, let's check out what's going on in Rio (other than lots of bug-spraying and water-avoiding):
Biles might become a household name by the end of the Games
At the Gym with Simone Biles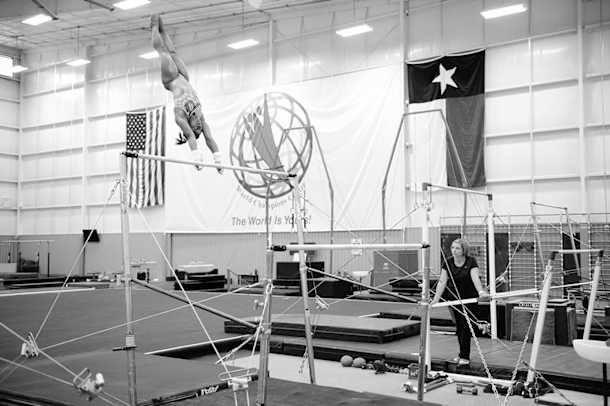 Harrison's Epic Pool Party
Can we talk about how ridiculously strong James Harrison is? He launched his son OUT OF FRAME.
It's not my birthday!
The only problem with the Steelers filling DeAngelo Williams' room with birthday balloons is that it wasn't his birthday. So naturally Williams starts demanding answers and popping balloons. Will we see retaliation?
Just relegate them now
Nike has some fire dropping this weekend
All of these shoes hit this weekend, and you need to cop them:
Today's Peanuts
(Photo credit: Laurence Griffiths/Getty Images)