Friday Afterschool Special: Is the NBA Season Here Yet?
Andre Iguodala speaks out, J.J. Redick is a boss, Victor Oladipo crushes a kid's dreams, Manu is back and the Red Sox get gutsy. 
Say what?
Andre Iguodala spoke out on the Breakfast Club yesterday, saying that the Warriors should have lost to OKC in the Western Conference Finals. He also said that the Thunder were the best team in the playoffs.
He is aware which team won the Finals, right?
No matter how far away the NBA season is, every storyline seems to run through Oakland these days.
The best rivalries in NBA history
NBA's Best Rivalries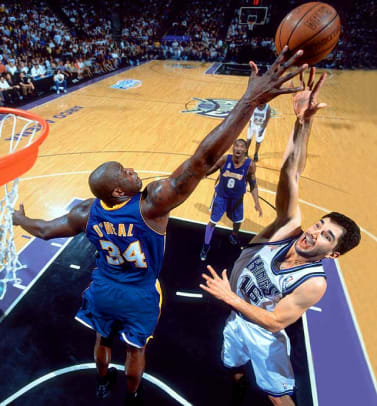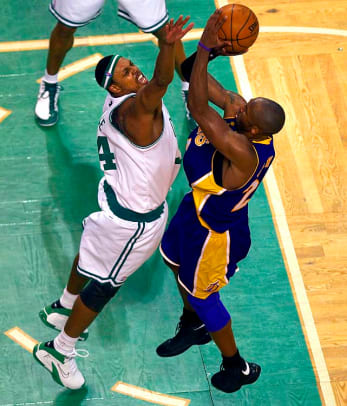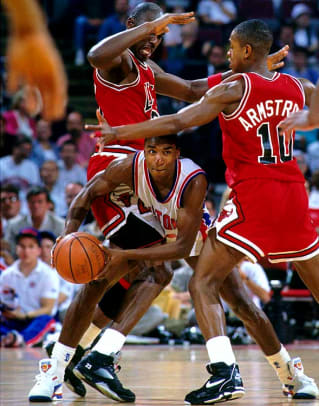 Speaking of which ...
J.J. Redick took to Twitter to put to rest the competitive-balance takes about Kevin Durant's move to the Warriors:
Oladipo is a savage
See that's just uncalled for. He had to hit him with the windmill too? Obviously Russell Westbrook has been working with him on letting his anger out on the basket since his move to Oklahoma city.
Manu didn't retire too?
We kind of thought him and Timmy D would be a package deal. Alas, we get one more season of bald spot magic and percentage-busting shots, and that is more than enough reason to tune in to Spurs games this season.
Today's Peanuts
(Photo credit: Joe Murphy /NBAE via Getty Images)