The U.S. women's national team will be getting another new uniform just for the Olympics.
After releasing new uniforms for the U.S. men's and women's national teams in March, Nike has released a special new home, white uniform with platinum sleeves for the four-time gold medalists to wear this summer in Brazil. The black, away jersey with red and blue sleeves remains the same for Rio and will be worn as well. The new uniform, which will temporarily replace the current white kit with blue sleeves, will have a red stripe down the right side and a blue stripe down the left.
Per IOC regulations, federation crests are prohibited from appearing on Olympic uniforms, so a blue "USA" logo that is not the U.S. Soccer crest will appear over the heart of the shirt and on the shorts for the duration of the tournament.
According to U.S. Soccer, the women will revert back to the current white and black uniforms and the regular crest after the Olympics are done.
GALLERY: U.S. Soccer uniforms through the years
U.S. Soccer uniforms through the years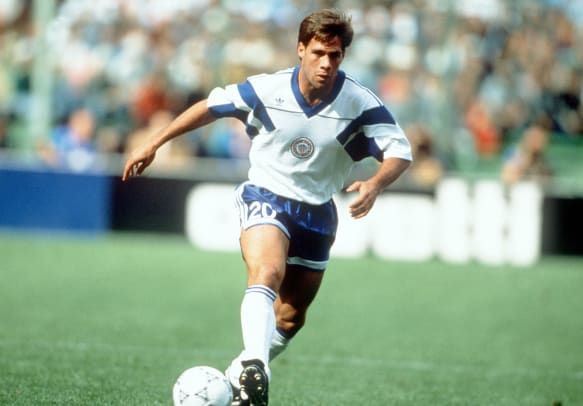 The U.S. women will play New Zealand, France and Colombia in the group stage of the 12-team tournament.
Prior to leaving for Rio, the U.S. will play South Africa (July 9 at Chicago's Soldier Field) and Costa Rica (July 22 at Children's Mercy Park in Kansas City, Kansas) in a pair of send-off matches. Veteran midfielders Carli Lloyd and Megan Rapinoe have been recalled after knee injuries for the South Africa game, though Rapinoe will only be evaluated and will not play in the match. Manager Jill Ellis will take 18 players to the Olympics, down from the typical 23 for a tournament like the World Cup.