Explaining Messi's suspended jail sentence, tax fraud implications
Messi and his father won't serve jail time despite being found guilty of tax fraud by a Spanish court.
The Spanish Court of Catalonia on Wednesday found Barcelona star Lionel Messi and his father, Jorge Horacio Messi, guilty of tax fraud. Spanish prosecutors proved that the father-son tandem orchestrated a criminal scheme to avoid paying over €4 million in taxes related to earnings from the sale and licensing of Lionel Messi's image. As part of their punishment, both men were sentenced to 21 months in prison—but don't expect either to spend a day behind bars.
Under Spanish law, sentences of less than 24 months for "first-time" offenders—that is, those without a criminal record—are typically "suspended." A suspended prison sentence is one where a convicted defendant does not actually serve time in prison, so long as the defendant meets certain conditions within a specified probationary period.
At a minimum, a convicted defendant must avoid breaking laws during the time he or she would have spent in prison. Failure to meet the conditions of a suspended sentence turns it into an operative one, meaning the defendant is sent to prison. Messi and his father, who are appealing the convictions, will avoid prison so long as they remain law-abiding over the next couple of years.
The case against Messi
While Messi, who turned 29 last month, will avoid prison so long as he stays out of trouble, it is nonetheless significant that he has been convicted of a crime. Article 305 of the Spanish Criminal Code defines tax fraud as "he who by action or omission defrauds the Public Treasury" of at least €120,000. Tax fraud normally requires that the defendant knew or should have known that a certain tax practice was tantamount to fraud.
The story behind Copa America final's most defining Messi image
​Messi's defense tried to rebut the required elements of tax fraud by claiming that, one, he lacked any awareness of fraudulent activity and, two, he was never in a position to know. Along those lines, both Messi and his father portrayed their relationship as one where the father handled all of the business, investment and tax decisions while Lionel focused entirely on becoming arguably the world's best soccer player.
Under this alleged dynamic, Messi would not, and could not, have known that his father exploited offshore tax havens in Belize and Uruguay as a means of avoiding the detection of Spanish tax collectors.
The court didn't buy it. Prosecutors persuasively debunked the narrative of Messi having no idea about the relationship between taxes and his earnings as implausible. At one point during the trial, a prosecutor remarked that "even 10-year children" are aware about how taxes work. Messi also harmed his case by admitting that he willingly signed various financial contracts. This admission aided prosecutors in establishing that Messi was far from a mere bystander in his father's business dealings. Further, Messi claiming that he didn't know the details of those contracts didn't overcome the fact that, as an adult, he should have been more inquisitive.
GALLERY: Lionel Messi through the years
Best photos of Lionel Messi throughout the years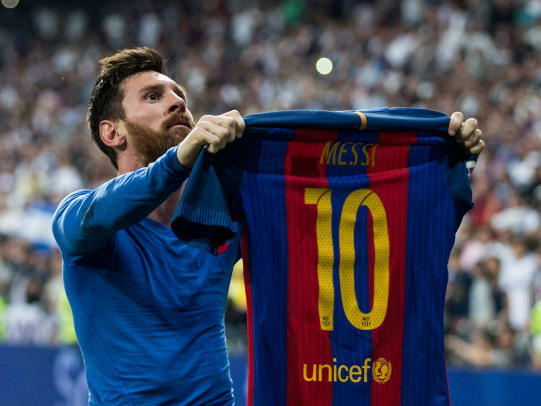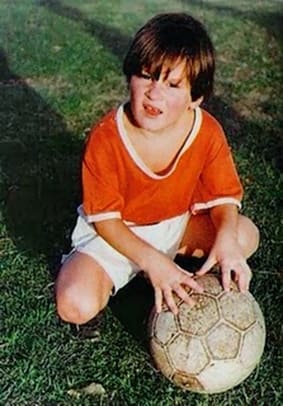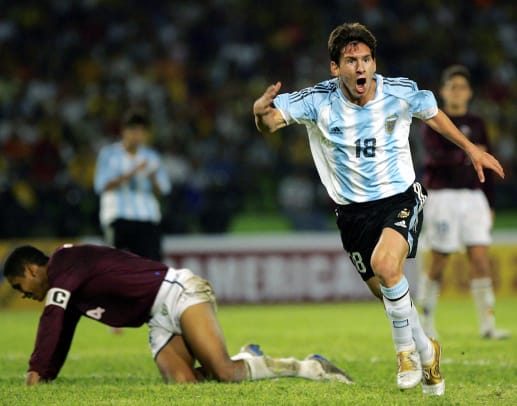 Financial consequences and potential relevance of Brexit
Messi faces a financial penalty as part of his punishment. Prior to the trial, Messi and his father together paid more than €5 million in unpaid taxes and interest fees. Wednesday's sentence calls for Messi to pay an additional €1.7 million and his father €1.3 million. While these figures would normally be considered steep, Messi is not the typical defendant. He is estimated to be worth in the ballpark of €200 million. Regardless of whether any appeal proves successful, Messi could likely pay off the financial fine with ease.
Argentina's Copa final failure pushes Messi toward international retirement
There are other potential financial consequences to Messi that stem from the conviction. For one, he could lose his endorsement deals. Those deals normally contain "morals clauses." Morals clauses authorize the endorsed company to suspend or terminate an endorsement contract when the endorsing athlete commits any act that brings him or her into public disrepute or scandal. Being convicted of a crime certainly falls within the scope of a morals clause.
This is likely concerning for Messi given that he earns substantial endorsement income. Indeed, Messi has an endorsement contract with Adidas that reportedly pays him approximately $20 million a year.
There is no indication, however, that Adidas or any other company with which Messi has signed an endorsement deal would seek to invoke a morals clause. Those companies might reason that while tax fraud is serious, it is a non-violent offense and usually does not spark the kind of moral outrage that causes a radical shift in opinion about the convicted defendant. Messi is one of the most popular and recognizable soccer players alive and, until the tax evasion case, had generally avoided controversy.
The fact that Messi should avoid any prison time is also helpful in regards to his endorsement deals, since the image of Messi going to prison would damage his reputation. Messi's ability to appeal the conviction is also relevant since his endorsed companies could conclude they ought to wait for Messi to exhaust his appeals before taking any action.
Messi's eligibility to play professional soccer could also be impacted by the conviction. In theory—but clearly not in reality—Barcelona could explore whether Messi's conviction violates any language in his employment contract. His contract likely requires him to be in good legal standing. Barcelona, however, has already come out with a public statement that enthusiastically supports Messi.
Further, given that Messi is perhaps the best soccer player on the planet, it's virtually implausible that Barcelona would attempt to terminate its contract with him over this.
A potentially intriguing legal issue could emerge if Messi were to seek to play in the Premier League. On June 24, United Kingdom citizens voted 52% to 48% for the UK to leave the European Union. The vote set in motion "Brexit," the gradual withdrawal of the UK from the EU under conditions specified in Article 50 of the Treaty on European Union. The withdrawal is expected to take several years and various commentaries suggest that intervening steps could be taken to block or at least slow it.
Should the withdrawal nonetheless advance, it would eventually lead the UK to replace EU laws with other laws—including laws on immigration matters and on the eligibility of foreign nationals to hold jobs in the UK. Messi, who was raised in Argentina, is now a Spanish citizen and enjoys the rights of other citizens of EU members. Under existing laws, he is eligible to play in the Premier League. However, should the UK adopt additional restrictions on the workplace eligibility of foreign nationals, those changes might impact whether someone with a criminal record such as Messi would be eligible to play.
Only time will tell, and that is all hypothetical and well down the line. As it relates to the here and now, Messi has been convicted of a crime, but he won't spend time behind bars because of it.
Michael McCann is a legal analyst and writer for Sports Illustrated. He is also a Massachusetts attorney and the founding director of the Sports and Entertainment Law Institute at the University of New Hampshire School of Law. McCann also created and teaches the Deflategate undergraduate course at UNH. He serves on the Board of Advisors to the Harvard Law School Systemic Justice Project and is the distinguished visiting Hall of Fame Professor of Law at Mississippi College School of Law. He is also on the faculty of the Oregon Law Summer Sports Institute.