Arena's next challenge: Integrating abroad-based U.S. players with little prep time
Bruce Arena will visit and evaluate players based in Europe and Mexico over the next few weeks before picking his U.S. roster for March World Cup qualifiers.
Bruce Arena got to spend three and a half weeks with more than 30 U.S. national team veterans and contenders right on his Southern California doorstep. Arena has lived in the L.A. area since becoming coach of the Galaxy back in 2008, and when he left the MLS club to take over the U.S. in November, he had to move his office just a few feet down the StubHub Center hall.
The commute and surroundings were familiar, and Arena and his staff (comprised of his former Galaxy colleagues) were able to use weeks of practice and then friendlies against Serbia and Jamaica to make a thorough evaluation of their players' progress and potential.
Now comes the hard part.
In about five weeks, Arena will have to select the players he intends to call in for the upcoming World Cup qualifiers against Honduras (March 24) and Panama (March 28). The Americans' 0-2-0 record, which leaves them last in the six-team Hexagonal, was the catalyst for Jurgen Klinsmann's dismissal. The climb out of the CONCACAF cellar must begin next month, meaning the new (and former) manager has to get this roster right. And although he now has a pretty firm grasp on the domestic player pool, Arena won't have been able to spend any time working with the men based abroad, nor will have had the opportunity to see how they mesh with their MLS counterparts under match conditions.
It's going to take a few very productive days of practice next month, and a lot of homework between now and then, to figure it all out.
As Arena seeks solutions, Morris, Feilhaber stand out in USA's win vs. Jamaica
"The goal now is to merge our players abroad with our domestic players and come up with the best roster for those games against Honduras and Panama," Arena said Thursday during a media conference call. "We're working right now with a pool of approximately 40 players, give or take a few numbers, and we need to break it down to somewhere near 25 players to call in for March when we report to San Jose [California, the site of the Honduras match]."
So Arena and his staff are going to hit the road. He went abroad in early December, shortly after taking the job, and saw and/or met with Fabian Johnson, Christian Pulisic, Timmy Chandler, Bobby Wood and John Brooks during a few busy days in Germany. That was before the recent national team camp, however, so Arena now should have a better idea of the team's needs, strengths and how those players will fit in next month.
"We're going to visit them," Arena said of his Europe/Mexico-based contingent. "We remain in contact with all of these players and as of today, we'll probably have had contact with every player in our pool … emails, phone conversations, and then visits. I've already been in touch with most of these players personally, visiting players in Germany in December and I plan to go back in the next week or so, as will other staff members. We'll be going to Germany, England, Mexico, as well as following the players in the United States.
"We understand how we're going to play. We have a depth chart, and we're going to sit down and have some conversations, make sure the players understand what we're trying to do before we even get [to San Jose]."
U.S. manager Bruce Arena through the years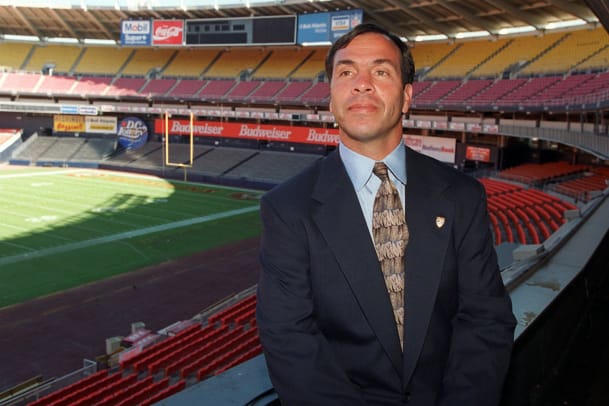 If it's a challenge, it's a good one to have. Arena said he thought Wood, Pulisic and DeAndre Yedlin, who's at Newcastle United, all have been playing well and that Johnson and Brooks are healthy and returning to form. Arena also mentioned Julian Green, who scored his first goal for VfB Stuttgart on Monday, and Timmy Chandler, who's suspended for the Honduras game but has been solid at Eintracht Frankfurt.
"Certainly those players are going to be given strong consideration," Arena said.
English Championship-based defenders Eric Lichaj and Tim Ream also received a Thursday shout-out, as did Liga MX regulars Paul Arriola and Omar Gonzalez.
"I think in particular Lichaj and Arriola are players right now that we have to strongly consider for the March camp. We're going to get to see those players in the next couple of weeks to help make some of those decisions," Arena said.
Two big names that Arena likely won't be able to see this month are veteran goalkeepers Tim Howard and Brad Guzan. Howard was hurt in the November loss to Mexico and the subsequent surgery on his groin kept him out of the Colorado Rapids' conference finals series against the Seattle Sounders and then January camp. Guzan has been stuck on the bench at Middlesbrough. He's played only five times for the Premier League club this season.
Arena had praise for Nick Rimando, who was the No. 3 goalie for most of Klinsmann's tenure and who shut out Serbia on Jan. 29. But the manager said he hadn't given up on Howard and Guzan.
"Brad Guzan's a very experienced goalkeeper and as we saw in the case of Nick Rimando in the January camp, that experience means a lot and just because they're not getting games on a consistent basis doesn't mean you can rule them out," Arena said. "Brad has shown enough that he's still a strong candidate to be our No. 1 goalkeeper."
Arena added that Howard's prognosis at the time of his injury was a break of 12-16 weeks.
"He's on schedule to hopefully start in the first weekend of the Major League Soccer season," Arena said. "Perhaps he won't be a candidate for March, but right now he's in the picture and that's a positive as well."
In-need U.S. men's national team re-enters Bruce's unchanged arena
It's a picture that came into slightly sharper focus last month. Benny Feilhaber and Dax McCarty are back, Sebastian Lletget and Jorge Villafaña are legit, and there is an increasing plethora of permutations in defense. There are more questions in goal than usual, and how the U.S. will balance winning the midfield while providing Jozy Altidore with the support he needs to thrive remains uncertain. Now throw in all the foreign players and the uncertainty of early season fitness and form for those in MLS, and you get a sense of the scope of Arena's task.
Now the process of narrowing that picture begins.