Watch: Usain Bolt celebrates his ninth gold medal by throwing a javelin
Olympic superstar Usain Bolt made the move from the track to the field with his celebration Friday.
Usain Bolt may be making a move from the track into the field, as the sprinting superstar celebrated his ninth gold medal on Friday night by slipping back out into the arena to toss the javelin around.
After completing his historic "triple-triple" by winning gold in the 100m, 200m and 4x100m relay for a third consecutive Olympics, Bolt went inside to speak with the media and then came back to the infield where he tried his hand at the javelin.
Is that good enough to make the Jamaican track and field team as a javelin thrower for the 2020 games in Tokyo? Even if its not, can the Jamaican Olympic committee really say no to any request from Bolt at this point?
GALLERY: CLASSIC PHOTOS OF USAIN BOLT
Classic Photos of Usain Bolt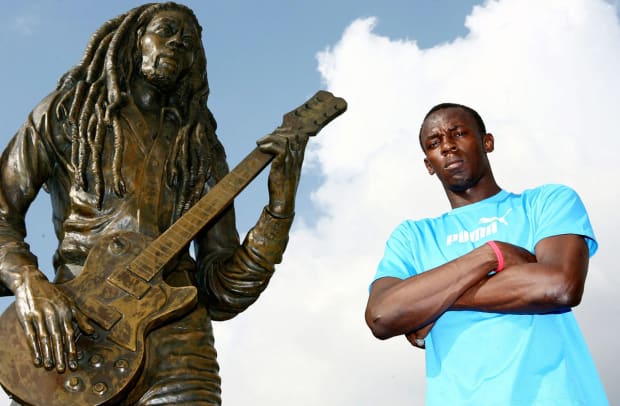 Since winning his transcendent 100-meter gold medal at the 2008 Olympics in Beijing, Bolt has raced 21 global championship races and won 20. He has helped lift Jamaica from a running curiosity with occasional medalists to a worldwide sprint power.