Blanket Coverage: Why do so many college stars slip through the cracks?
How can Tajh Boyd, who was such an accomplished college quarterback, not even spend a day on an NFL team's practice squad? Greg A. Bedard examines the chasm between college football and the NFL. 
Get all of Greg Bedard's columns as soon as they're published. Download the new Sports Illustrated app (iOS or Android) and personalize your experience by following your favorite teams and SI writers.
In this week's magazine, Andy Staples and I have dueling articles that discuss what everyone associated with the game agrees on: The chasm between college and NFL football is as wide as it has ever been, and it's affecting both the league and the players graduating to the next level.
I talked to numerous people on the topic, most of them in the NFL, and some things didn't make it into the piece due to space considerations. Former Clemson star quarterback Tajh Boyd was one of those interviews that I thought was still important to recount. He could be the poster child for the gap between the college and pro games and how both sides are failing a growing number of players.
• 2016 NFL Schedule:Team-by-team | TNF | SNF | MNF | Thanksgiving
Boyd graduated as the ACC's career leader in passing touchdowns (107), total touchdowns (133) and passer rating (155.2)—Jameis Winston has since edged him in the last category. He stands second, behind Philip Rivers in total yards (13,069) and passing yards (11,904).
Over his final two seasons, Boyd completed 67.9% of his passes for 7,747 yards and 70 touchdowns, throwing 24 interceptions. His NCAA passer rating of 167.1 would translate to 112.9 by the NFL's calculation.
Boyd was drafted in the sixth round by the Jets in 2014 but didn't make it through final cuts. He played the rest of the season with the Boston Brawlers and Florida Blacktips in the Fall Experimental Football League before signing with the Steelers in '15. Boyd was released after two preseason games and bounced between three different Canadian Football League teams in two months. He'll be one of eight quarterbacks competing for a spot on the Montreal Alouettes next month.
How does a player that good in college not even spend a day on an NFL team's practice squad?
The 20 most intriguing games of the 2016 NFL season
Boyd is not dumb. He knows the fact that he stands just over six feet tall has something to do with it. But he also knows if the college game had prepared him a little bit more for the NFL, teams might have been more inclined to keep him around and develop him.
"When I stepped into the film room [in the NFL], I knew some things but I didn't know all things," Boyd said recently while driving around Greenville, S.C., heading to a workout. "That's kind of where it is. You have to be drafted in the first or second round to not have the knowledge when you get there. If you have all the knowledge you need and you're a late pick, you might have a chance to compete, to play.
"What we did [offensively at Clemson], some of it does translate to the NFL, some of it doesn't, to be completely honest. And that's the only, to be honest, downside of some of the spread offense. Obviously you can put up some gaudy numbers, there's some highly talented, high-level players playing in spread offenses, but the reality of it is there are a handful of teams in the NFL that are only, completely spread. And the problem with going to the NFL is that the way of thinking has changed. Quarterbacks now are expected to come in right away and play. It didn't used to be like that. Teams obviously thought I was going to be a project, one that was going to take too long compared to the other guys."
Fuller House: A look at one of the NFL's most fascinating families
The reasons that Boyd, along with many others coming from the college game, are viewed as such projects to NFL teams are documented in our magazine stories. The main culprit is the simplified offenses that college teams run, in particular the many versions of the spread, an offense deployed by college coaches that are only charged with winning games. Maybe I'm alone in thinking there's something amiss when employees at institutions of higher learning, which are charged with preparing its students for their chosen profession, fail to do so with the players that earn the most money for said institutions.
I asked Boyd if he could see a day when the pendulum swings the other way and recruits begin to think, I want a shot at the NFL—why am I going to play for a college program where very little translates to the pro game?
"For sure," said Boyd. "I mentor a lot of younger quarterbacks in the game right now, and to be honest, you want to find that perfect fit for you, but you obviously want to give yourself the best chance.
"I had a great time at Clemson, I love the university, the university loves me. It's a great relationship. And I matured as a player, but in some instances you want to be like, 'Damn, I should have learned a little bit more in this area of it.' I'm not bashing anybody or anything, that's just the reality of the beast. You look at some of the players that play at other schools, they don't even put up half the stats that some of these other quarterbacks put up. But since they have an offensive coordinator that coached in the league or has an NFL pedigree, it just makes it look that much better. Do some guys have a better opportunity? For sure. And I think Clemson does a great job maturing them."
• KING: Inside the Titans-Rams trade for the No. 1 pick in the NFL draft
There's a flip side of this coin, and it's that the NFL is certainly not without blame. Many coaches and general managers have their heads stuck in the sand, going full bore with their dropback passing schemes when the pool of young passers that can handle that is about the size of a fishbowl and shrinking. The same thing goes for the defensive side of the ball, or the offensive line. There's not enough adapting going on. Adapt, or lose a bunch of games.
Return of the linebacker? This year's draft has a trio of rare talents
"In recruiting, we don't care what kind of system a kid comes from," said Houston coach and former Ohio State offensive coordinator Tom Herman. "As long as you meet the measurable criteria and your intangibles are there, it's our job to coach them. Shouldn't the NFL have the same standard? Why do you call yourself a coach? What is the definition of the word 'coach' if you can't win with a ridiculously talented guy like Marcus Mariota? You have to jump in with both feet, bro, and it's got to change completely. [It can't be a] six-play package."
There's also a push by NFL coaches to change the CBA so younger players can get more work because coaches just don't have the same amount of time that they used to in order to take, say, a wishbone flanker and make him a viable receiver.
There's much work to be done to make both games the best they can be for their players. For now, players like Boyd that have fallen through the cracks will keep trying to find a way in.
"For me it was just tough," Boyd said. "Can I play? Absolutely. Did I have a coach and GM telling me that I could play? Absolutely. But the reality of it is I'm six foot and some change. If I was 6' 6", it might be a different story. I might be sitting somewhere being the backup, waiting for my turn and learning. With the need for these guys to play right away, it's just different. You look at a guy like Brock Osweiler, he got a chance to sit and learn and some people think he's ready to be the guy in Houston. That's an answer that will come with time."
GALLERY: Trades for the No. 1 pick through the years
Trading Up for No. 1 Overall NFL Draft Picks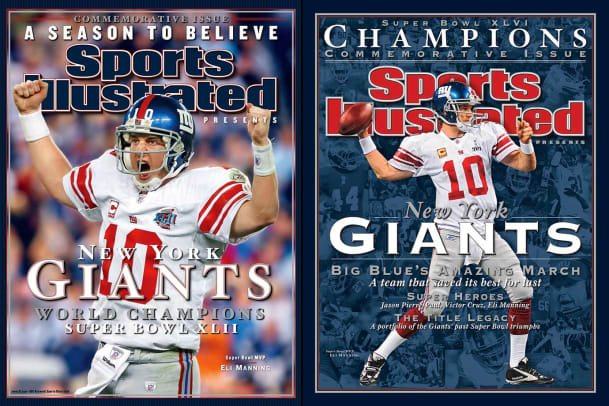 ​
WET BLANKET REPORT
Settle down
Cry me a river for Josh Gordon: In the wake of Gordon's latest failed drug test (I've lost count of what number it is at this point), some critics have chirped up and pointed out that in Roger Goodell's NFL it's worse to smoke pot than it is to hit a woman. That may be true and should be addressed, but it completely dismisses the point and lets Gordon off the hook again. This is the National Football League. There is no higher level of football. It's serious business, and people's jobs are on the line. Each player knows the rules when they enter the league. If you want to be employed, you know you must adhere to its rules, and Gordon has failed to do so multiple times. As a result, Gordon does not get the privilege of playing in the NFL. And there is absolutely nothing wrong with that.
NFL Mock Draft: The ripple effect of the Rams' No. 1 pick
​Why a cornerback shouldn't go in the top five: Before the Rams made a blockbuster trade to take what is almost guaranteed to be a quarterback with the top pick in this year's draft, there had been some chatter that Florida State cornerback/safety Jalen Ramsey could be the first defensive back taken first overall since 1956. One of the main points of this stance, which Peter King wrote about recently as well, is that the NFL has never been more pass happy. The league now plays 63.4% of its snaps with at least five defensive backs on the field—but that actually is an argument for why a DB shouldn't go first, or even in the top five, unless they are no-doubt special, like Deion Sanders good. There are so many defensive backs on the field because there are so many more weapons on the field. Unlike the 1980s, when teams had maybe two good receivers and a two-way tight end, NFL teams now spread the field with targets, routinely playing with three or four receivers and at least one good receiving tight end. This diminishes the need to get one standout cornerback. Many teams are now at the point where if you shut down a main target, they have plenty of other options to move the ball through the air. If you're thinking about Ramsey in the top five, you're probably better off trading for multiple picks later in the draft and taking multiple coverage players to cover all that ground that now needs defending.
Go nuts
Johnny Be Better: Johnny Manziel's second agent, Drew Rosenhaus, announced on Wednesday that he's dumping the quarterback if he doesn't receive help. If Manziel doesn't consider that a "Come to Jesus" moment for his NFL career, he's probably beyond help. Rosenhaus has represented some of all-time turds in his time as a player representative, and he didn't do much to change their turd-iness; he often embraced it. When Rosenhaus turns his back on you, you've got issues.
• Debating Goff vs. Wentz: Who deserves to be No. 1 pick?
Bill, stay out of Gainesville: The Patriots surprised some when they released 2014 first-round pick Dominique Easley on Wednesday. Manziel is the only other first-rounder from that class to be released. In some ways it's shocking: If there's ever been a lock when it comes to first-round draft choices, it has been Belichick's picks for the Patriots. Starting with Richard Seymour in '01, all of Belichick's first selections have been at least solid, and most have been very good: Daniel Graham, Ty Warren, Vince Wilfork, Ben Watson, Logan Mankins, Laurence Maroney, Brandon Meriweather, Jerod Mayo, Devin McCourty, Nate Solder, Chandler Jones, Dont'a Hightower). It's a batting average that all other general managers are envious of.
Easley ended that run after two injury-plagued seasons. And he's the latest in a long line of failed Patriots from the University of Florida: Easley, OL Jon Halapio, DE Jermaine Cunningham, LB Brandon Spikes (who was at least solid), TE Aaron Hernandez, WR Chad Jackson, DE Jeremy Mincey (who was much better after New England) and DB Guss Scott. Maybe Belichick should stick with his Rutgers infatuation—as an alum, I endorse this approach.