Warriors holding down the fort while Stephen Curry is sidelined
How are the Warriors doing without Stephen Curry? Thanks to veterans like Leandro Barbosa, Golden State is getting by just fine. 
Get all of DeAntae Prince's columns as soon as they're published. Download the new Sports Illustrated app (iOS or Android) and personalize your experience by following your favorite teams and SI writers.
When Leandro Barbosa entered free agency in the summer of 2014, he surveyed the league in search of an uptempo team that could utilize his speed.
After a successful start to his NBA career in Phoenix, Barbosa bounced around the league and viewed team fit as the most important element of his next landing spot. The Warriors emerged as the obvious choice largely because of Stephen Curry, whose otherworldly offensive skill dictated their offensive flow.
Fast-forward to 2016 and we find Barbosa and the Warriors charged with figuring out life without Curry. The star point guard and soon-to-be two-time MVP went down with a knee injury in the Warriors' Game 4 win over the Rockets. Luckily for Golden State, Curry, who has sat out the last two games, expects to be available for Game 3 of the Warriors' second-round clash against the Blazers.
What that means, in essence, is that Game 2 on Tuesday could be the Warriors' final playoff game without Curry in the lineup. Golden State had no problem downing Portland in Game 1 without its leader. The team proved that there is a formula in place to succeed even when Curry is on the sidelines. It includes plenty of Klay Thompson and Draymond Green, but it also depends on a spark from Barbosa, Shaun Livingston and Ian Clark.
• MORE NBA: Is Draymond Green the NBA's best all-around player?
"Stephen Curry, the MVP of the league, he's a special player, especially for us," Barbosa said. "It's a bad situation that he's not healthy right now, but that's what it is. We have a lot of players that can score, we have a lot of weapons and a lot of players that can make plays."
Barbosa's right in pointing to the Warriors as a collective, as they are so often referred. But while Green's importance as a playmaker is magnified with Curry out, so too are the roles of Livingston and Barbosa, veterans on a relatively young team.
Gallery: Rare photos of Stephen Curry over the years

Classic Photos of Stephen Curry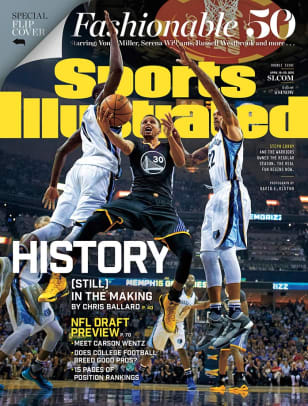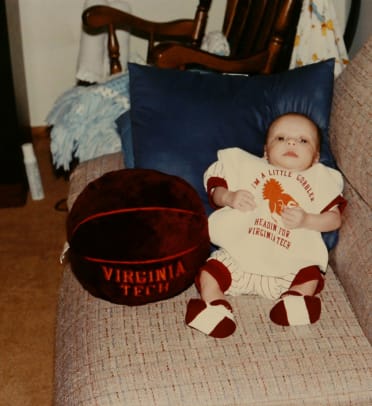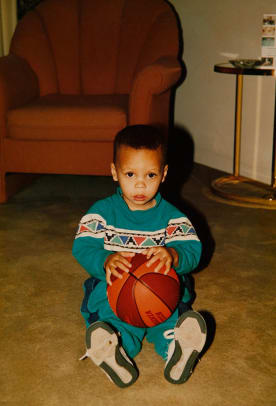 ​
Steve Kerr told Barbosa and his teammates that every member of the Warriors' roster would be counted on in Curry's absence. That proved true in their 118–106 Game 1 win over the Trail Blazers. Every starter scored in double figures, with Thompson posting 37 points and Green charting yet another triple double. Golden State is obviously a worse team with Curry off the floor, but it has banded together to pull out two of three games without him against the Rockets and Blazers, winning those contests by an average of 22.5 points.
Barbosa has been filling in as a spot scorer and secondary ballhandler for the Warriors in that span, while Livingston has taken over the starting point guard slot and assumed even more responsibility with Curry out.
The average age on the Warriors is 27.6, which rates as ninth in the NBA, but veteran experience still commands a certain level of respect within the locker room.
With 12 seasons under his belt at age 33, Barbosa is one of the most senior members of the team. When a player as talented as Curry is missing, any edge is important. Barbosa's experiences with the Suns and playing days alongside Steve Kerr, a current Warriors staffer, put him in a unique position to impart wisdom to his peers. He shares that space with Livingston in the backcourt.
• MORE NBA: Curry: 'Good' chance I play in Game 3 | Round 2 schedule
"We have a lot of years in the league," Barbosa said. "I think we are like the veterans on the team. Other players have respect for that. We always talk with the younger players, try to help them and stuff, especially now, which is the playoffs. We always talk and everybody listens."
For the Warriors, it helps that even the youngest players on the roster—like 23-year-old Harrison Barnes—bring a mature approach to the court.
"Our team is not about getting buckets or 'I scored this many points' at the end of the day," Barbosa said. "We want to win games and we want to do it together. The most important thing is the trust and trying to win a championship."
The Warriors know they need Curry to defend their NBA title, but in the meantime, they plan to hold down the fort until he can make a healthy return.
"This team we know how to do it, and we will go with the flow like we always have been," Barbosa said. "We don't have Steph right now, but we're waiting for him."