Steph Curry's late-game magic helps Warriors bounce Blazers in Game 5
Stephen Curry's heroics were the difference as the Golden State Warriors reached the Western Conference finals by eliminating the Portland Trail Blazers in a hard-fought Game 5.
Get all of Ben Golliver's columns as soon as they're published. Download the new Sports Illustrated app (iOS or Android) and personalize your experience by following your favorite teams and SI writers.
OAKLAND, Calif. — For most of this second-round series, there wasn't much between the Warriors and Blazers, two close-knit, disciplined teams whose efficient, captivating offenses energetically traded runs, highlights and three-pointers for five games. But in the closing stages of the tighter contests, and in the final moments of a fantastic Game 5, Golden State was able to separate in spectacular, clinical fashion.
The Warriors defeated the Blazers 125–121 on Wednesday to advance to the Western Conference finals for the second straight season, where they will await the winner of the Thunder and Spurs. For the second time in three days, MVP Stephen Curry stepped forward with the game on the line, scoring seven points in the final 25 seconds to finish off a Portland team that ran itself ragged in pursuit of an upset.
Fresh off a record-setting 17-point overtime in Game 4 on Monday and the presentation of his second MVP award on Tuesday, Curry lived up to the hype and hyperbole yet again, scoring 14 of his 29 points in the fourth quarter to seal the win.
• MORE NBA:Curry's top moments of season | LeBron: Curry should be MVP
The biggest moment, easily, came with less than 30 seconds left and Golden State nursing a two-point lead. Golden State hadn't scored in the previous two minutes, missing three straight shots and committing an ugly turnover, but Curry approached the possession as if oblivious to pressure and the thousands of standing fans surrounding him, unaware that Portland forward Al-Farouq Aminu was shadowing his every move.
"It's what you practice for every day and go through the regular season to be in those kind of moments," Curry said. "Just let your mind be free, have confidence and try to knock down the shot and make a play."
His intricate sequence would make an excellent teaching tape for youth basketball coaches and dance choreographers alike. Curry dribbled methodically to his right near midcourt, sizing up his prey, slowly spinning back to his left to set up a left-to-right crossover. Gaining speed now, Curry then crossed again, this time right-to-left through his legs, bursting out of the combination in hopes of getting Aminu on his heels.
Sensing more was needed, Curry then went with a third crossover, left-to-right again, but this time behind his back, dangling the ball out slightly in front of him before pouncing on it and pulling back into a step back.
Aminu was still there, still close enough to put up an arm, but it didn't matter. Curry had done enough to set his feet, done enough to get through his shooting motion cleanly, done enough to drain the 26-foot bomb, done enough to send the Blazers into the off-season.
"That last three he hit was well-defended," Blazers coach Terry Stotts said. "He makes big-time shots."
[youtube:https://www.youtube.com/watch?v=c0b7BdOgQTM]
This particular big-time shot, resulting from such a careful and rehearsed build-up, left both coaches marveling.
"He's great for basketball," Stotts gushed, even in defeat. "What he's done from a skill standpoint accentuates that basketball is a game of skill. As an MVP, he got even better. He's a great example for any young player—for anybody, [even] guys in the NBA."
Moments after lamenting some of the mistakes preceding Curry's three, Warriors coach Steve Kerr simply sounded relieved, both that the series was over and that Curry had returned to the court after ankle and knee injuries, ready, willing and able to play closer.
"We didn't really execute that well down the stretch," Kerr said. "It was mostly just Steph making a play. ... Steph is Steph. I think our fans are used to it. I'm used to it. Our staff is. He makes these incredibly difficult shots, and he's quite a weapon to have."
• MORE NBA:Blazers are NBA's best bandwagon | SI's Warriors coverage
Even Klay Thompson, who hit six threes of his own on his way to a game-high 33 points, understood that his job on the decisive play was the same as the rest of Oracle Arena, awash in matching yellow T-shirts: to spectate.
"I'm not going to go out there and try to take the ball from Steph when he's in the zone like that," Thompson said. "Going behind his back and a step-back from 25 feet. It's a pleasure to watch. I don't know if there's any guy in the league that can do that."
PHOTOS: Classic shots of MVP Stephen Curry through the years
Classic Photos of Stephen Curry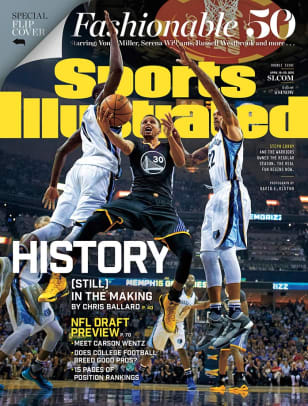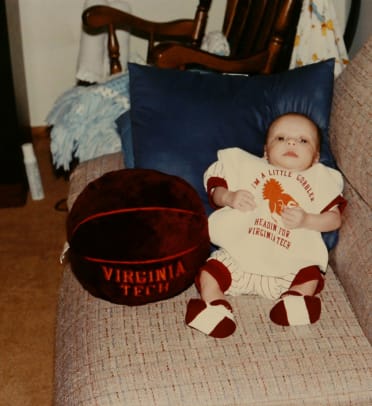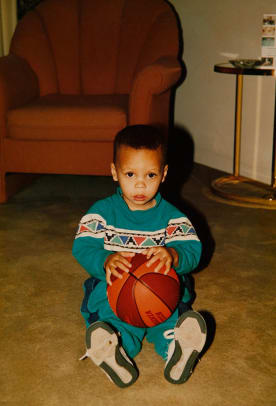 ​
Curry's finisher, followed by four straight free throws in the closing seconds, typified Golden State's late-game dominance in this series, which all parties agreed was tougher than it looked on paper.
"That might be the closest five-game series of alltime," Thompson declared, and yet Golden State exerted full control when it mattered.
Indeed, the Warriors' crunch-time statistics in this series were staggering: They won all three games that were within five points in the last five minutes, they outscored Portland 51–29 in clutch situations, they posted a clutch offensive rating of 143 (while shooting 55%) and they posted a clutch defensive rating of 90 (while Portland shot just 33%).
Translation: It might have taken awhile for the Warriors to display their depth and experience advantages, but once they did there was no doubt as to who was advancing.
With the win, Golden State improved to 6–1 in closeout games during Kerr's tenure, the only loss coming in Game 4 of the 2015 West finals while holding a commanding 3–0 series lead over Houston. Meanwhile, the Warriors also improved to 7–0 over the last two postseasons once a series advances to its fifth game, a record made even more impressive by the fact that no opponent has pushed Kerr's Warriors to a Game 7.
#http://www.120sports.com/video/v177666094/warriors-advance-to-west-final
Once these Warriors feel out the opposition, there's been no looking back.
Portland left exhausted, with its pride intact and with clear admiration from the Warriors, including Draymond Green, who previously predicted a Game 4 win and then said the Blazers were "done" prior to Game 5.
"Just happy to be done with this series," Green said. "Looking at this series and seeing 4–1, it didn't feel like that. It was a very tough series. I gained a lot of respect for those guys because of the way they fought."
But the Blazers also departed grappling with the same two-part predicament that haunted the Pelicans, Grizzlies, Rockets and Cavaliers last year.
In the most critical moments, late in games and late in series, can anyone play as intelligently and cohesively as the Warriors on both sides of the ball? And, if so, will that team also be fortunate enough to dodge Curry's regularly scheduled acts of icy brilliance?