Curry powers through elbow scare to fuel Warriors' Game 2 win
Stephen Curry overcame a scary fall into the stands to lead the Golden State Warriors to a series-tying Game 2 win over the Oklahoma City Thunder.
Get all of Ben Golliver's columns as soon as they're published. Download the new Sports Illustrated app (iOS or Android) and personalize your experience by following your favorite teams and SI writers.
OAKLAND, Calif. — The first time Stephen Curry banged his right elbow, Oracle Arena fell into a quiet fright, as the Warriors guard pulled himself out of the crowd following a head-first dive into the courtside seats. The second time he knocked the elbow, Curry snapped, taking out his frustration of his rainmaking shooting arm's newfound "tennis ball" on the Thunder as he turned a tight contest into a momentum-swinging laugher.
The Warriors' 118–91 victory over the Thunder in Game 2 on Wednesday was loaded with stark turnarounds. From the grim prospect of losing consecutive games for the first time all season and an 0–2 hole to the relative comfort of a series tied at one. From a sloppy start that saw the two teams trade turnovers to an overwhelming, crisp and complete second-half performance by Golden State that left Oklahoma City in the dust.
And, critically, from first-quarter fears that the back-to-back MVP might be lost to injury for the third time this postseason to third-quarter jubilation when he ripped off 12 points in just 82 seconds.
• MORE NBA:The Giant Killer: Draymond Green dares you to define him

​
With just under three minutes remaining in the first quarter and Golden State out to an early lead, Curry chased a deflection toward the sideline, jumping in the air as he neared the first row of fans. Unable to cleanly hurdle the fans and stop his momentum, Curry crashed past a second row of fans towards the floor.
​While he was able to use his arms to brace for impact, he said he hit his right elbow on a "metal platform" between the first two rows. Before long, the elbow swelled up noticeably, forcing Curry to wear a sleeve on his right arm during his post-game press conference while gruesome pictures circulated online.
"His elbow is definitely a little puffy," Draymond Green said, chuckling at his own understatement.
Curry assured reporters that his elbow was "fine" and that the swelling "doesn't affect range of motion," and certainly his play to open the second-half should be sufficient to alleviate any serious concerns before Sunday's Game 3.
After being held scoreless for the entire second quarter and the opening four minutes of the third, Curry took another blow to the elbow and the rout was on.
"I was just frustrated about that," he said. "I wanted a foul call, but I slid and did the same thing. … When you get an injury or something, it's usually a magnet for another hit, another bang, and that was very true tonight."
Shortly thereafter, that magnet for contact led to a magnet for buckets. With the Warriors leading 64–57 roughly minutes into the second half, Curry broke free from Oklahoma City's defense, thanks to an Andrew Bogut pick, and buried a three from the left angle.
• MORE NBA:Curry at his best matches spectacle of Jordan-era Bulls
On the Warriors' next possession, he drew four free throws—three for being fouled by Kevin Durant and a fourth when Durant argued the call—and made all four. Just one possession later, Curry pump-faked Serge Ibaka off the court, launched another three from near the left angle, and then turned away from the hoop before the shot hit net because he knew it was good. On the Warriors' next possession, Curry slammed on the brakes in transition, knocking down a two with his foot on the line and forcing the Thunder to take timeout.
If you're scoring at home, that's 12 points by Curry on just four possessions within 82 seconds.
"Steph is going to Steph," Warriors center Festus Ezeli said.
After the timeout, Curry delivered one more dagger, draining yet another three-pointer from the left angle to push Golden State's lead to 20. He notched 17 of his team-high 28 points in the third quarter, proving that Golden State's offense could get loose against Oklahoma City after an uncharacteristically spotty showing down the stretch of Game 1.
"Business as usual," Warriors coach Steve Kerr said, mock shrugging when asked what was special about this particular burst from Curry. "This is what he does."
Curry's latest sequence of scoring brilliance broke what had been another competitive effort from the Thunder's defense. Oklahoma City's players repeatedly got hung up on perimeter screens, lost track of Curry in transition, and occasionally looked confused as to who was supposed to be contesting his shots.
"Curry's faced every possible defense there is," Thunder coach Billy Donovan said. "He's faced trapping. He's faced switching. He's faced denials. He's faced it all. So there are certain situations where you're going to get in a bind and you've got to communicate your way through those things. ... Tonight there were some times we let him get a little bit loose, and we've got to do a better job there staying attached and connected and trading him off when we need to trade him off."
Classic photos of two-time NBA MVP Stephen Curry

Classic Photos of Stephen Curry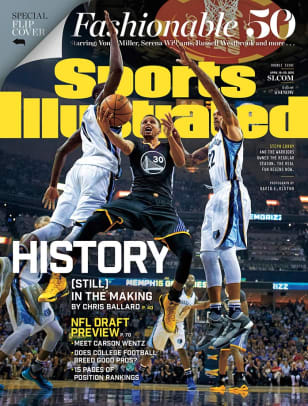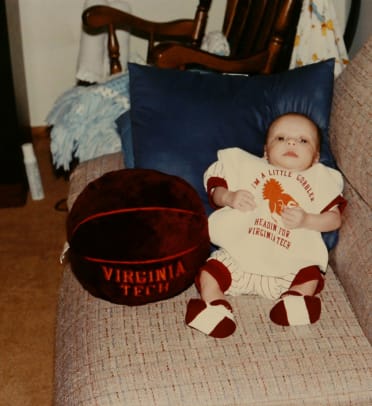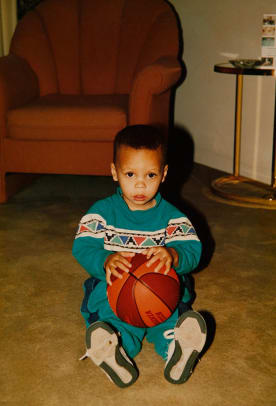 ​
Those moments of doubt and miscommunication on defense were just one of many issues for the Thunder, who at least return home to Oklahoma City with the all-important split.
Donovan must find ways to work around non-shooting guard Andre Roberson, who was routinely ignored by the Warriors' defense. He must pray that Oklahoma City can clean up its ongoing turnover problems, as Durant committed eight by himself and the Warriors cashed in 23 points off of the Thunder's miscues. He must hope that the Thunder's key second-unit X-factors, Dion Waiters and Enes Kanter, can reemerge after the Warriors' reserves outscored the Thunder's 50–29. And he must hope that his frontline of Steven Adams, Ibaka and Kanter can reestablish the physical dominance it enjoyed in Game 1 after getting beaten badly on the glass in Game 2.
Despite that long list of issues for the Thunder, some new in this series and some months-old, the Warriors won't feel like they have regained control of the series until they reclaim home-court advantage. Green made it clear that he was bracing for a "pissed off" Thunder team in Game 3 following the 29-point drubbing, and Oklahoma City can take heart knowing that Durant nor Russell Westbrook has yet played to his full capability.
But Curry's solo push and the blowout it wrought seemed to change the tenor of this series, putting the defending champions back in the driver's seat after a regrettable opener. Their best work is still better and more reliable than the Thunder's, and Curry's explosions still defy defensive solutions.
On a night when he departed with a gimpy elbow, Curry's shooting breakthrough in the third provided the same feeling when he finally picked himself up off the deck in the first: reassurance.