Monday Afterschool Special: Keeping up with KAT
Karl-Anthony Towns has a busy schedule, Elena Delle Donne's clutch shot over Seattle, Damian Lillard puts on his first rap concert and the Jordan 31 is here. 
KAT kills it
Karl-Anthony Towns has been everywhere lately. First he popped up at the Timberwolves Summer League game in Las Vegas, where he repped the sleeveless Metallica shirt and watched Tyus Jones hit two clutch free throws to send the Wolves to the semifinals.
He also appeared on Disney XD in his role on Gamer's Guide to Pretty Much Everything that aired earlier today:
Dude's a natural actor, but he might want to work on his virtual skills next time.
I called game!
Welcome to the league, youngblood.
Breanna Stewart through the years
That shot aside, Stewart still looks like the superstar she was projected to be entering the season.
Breanna Stewart: A Superstar Is Born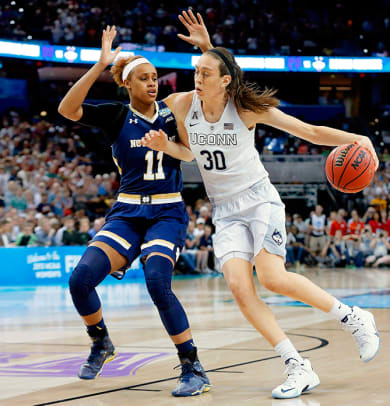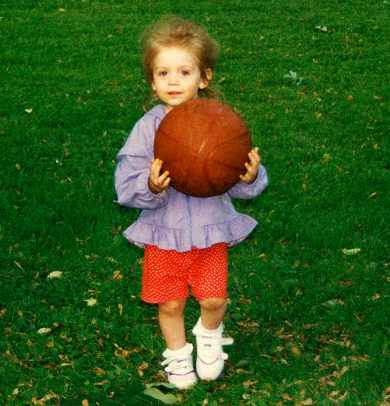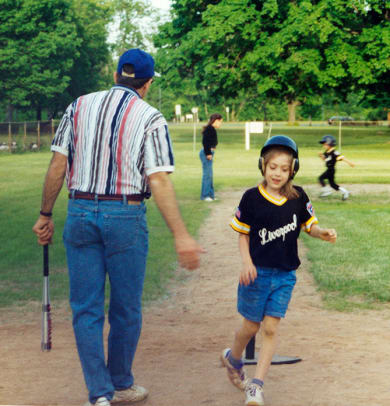 Dame D.O.L.L.A.
It was Damian Lillard's 26th birthday on Friday and he celebrated by putting on a concert for some of his local fans with C.J. McCullom and Tim Frazier:
Started from the bottom
Back when he was Aubrey Graham, Drake had quite the addiction to eBay. Check out this letter he wrote to his mom back in his Degrassi days:
Another one
This is our first look at the Jordan 31s. September 3 can't come fast enough.
Today's Peanuts
(Photo credit: Mike Windle/Getty Images)